Activities
What's on at Witnesham Baptist Church this month?
Tuesday Craft Corner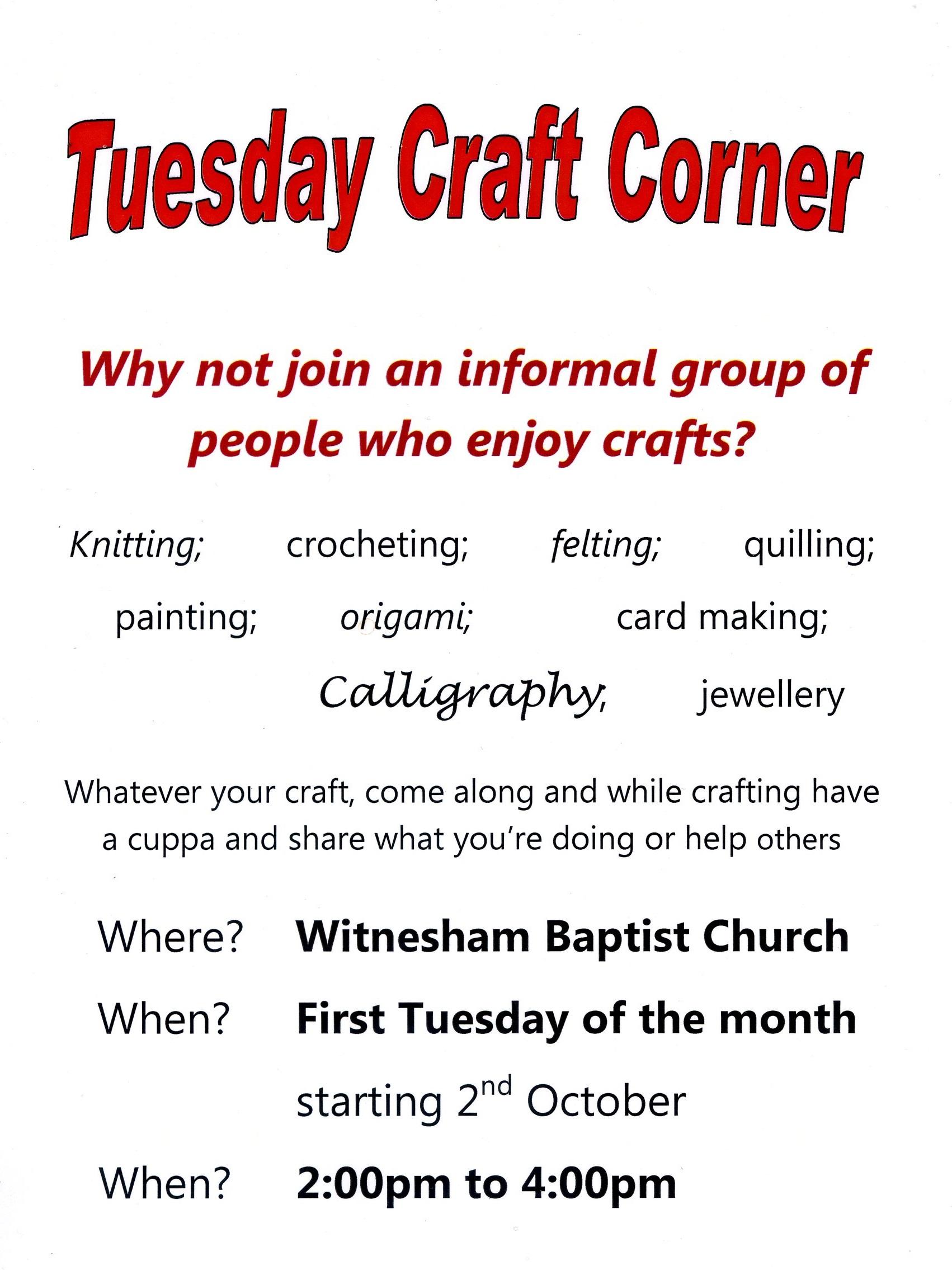 3C @ W.B.C.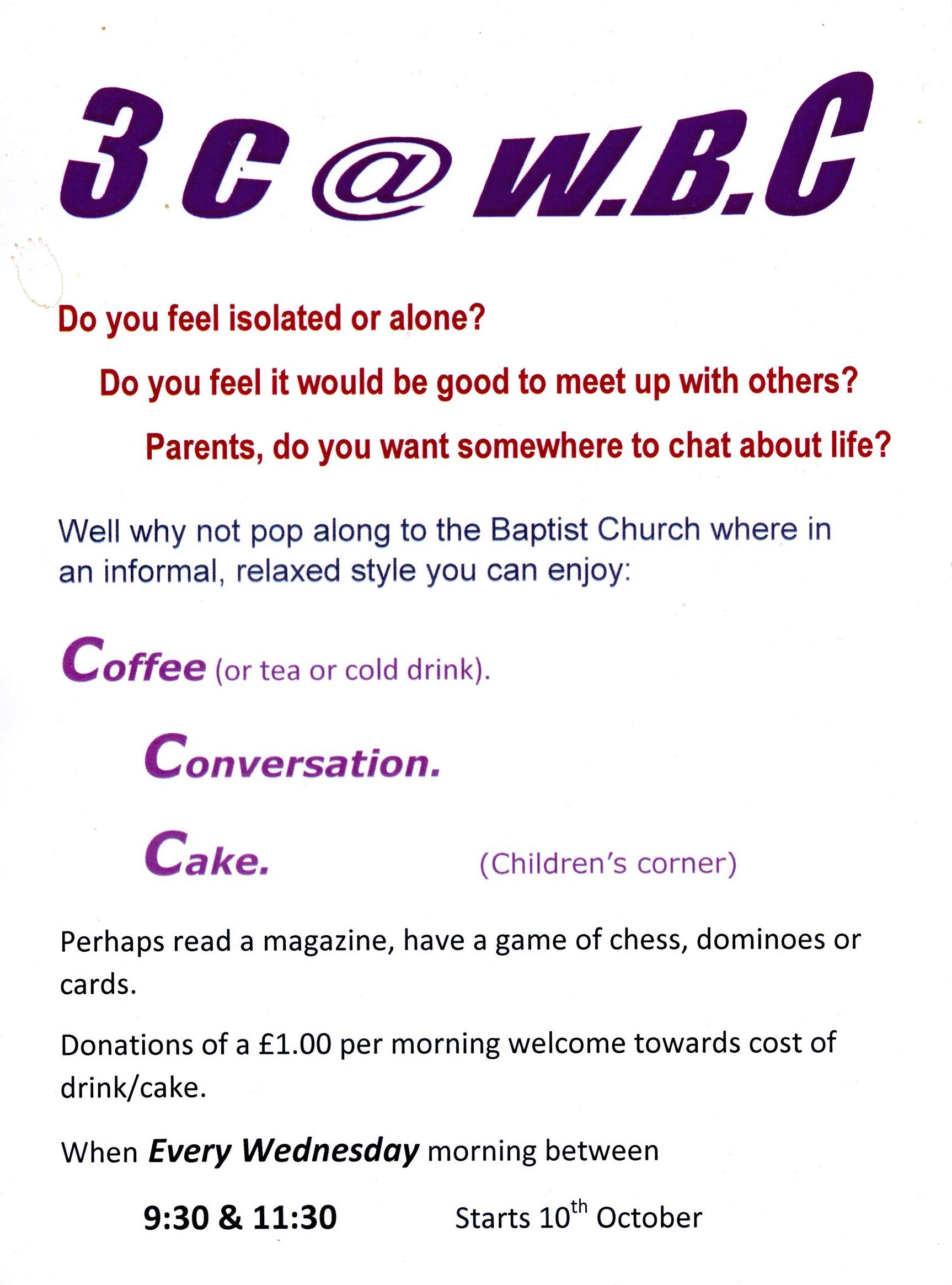 Parent and Toddler Group
TheTODDLER GROUP is held weekly on Friday Mornings 9:15 to 11:15am (Check during school holidays)
All parents, grandparents or carers with pre-school children welcome. Children can play with various toys and rides in a safe environment while mum (etc) keep a watchful eye and chat with other mums. Drink and biscuit provided during the morning.
For more information contact Jean on 01473 785478


All helpers are members or friends of Witnesham Baptist Church and are DBS checked.

We look forward to seeing you.
Munch Bunch Lunch Club
Once a month usually on the first Monday there is a lunch club held in the church room from 12:30 - 2:00pm.
All are welcome to join us just contact Heather on 01473 785321.