Letter for the month
So, we are on the 'road' out of lockdown; all schools went back on 8
th
March and then almost four weeks later they break up for the Easter Holidays! As you read this it may be just before or just after the Easter week-end but did you notice in the previous sentence I wrote Easter HOLIDAYS?
Well, if we break down the word holiday it is holy days and that is what Easter is. Starting on Maundy Thursday when Christians remember the time when Jesus had a 'last supper' (see painting by Italian artist Leonardo da Vinci) with his friends and told them about what was to happen to him over the next few days. Then after early morning mock trial during the Friday afternoon Jesus is crucified on a cruel rough wooden cross. Then we rejoice and remember the resurrection of Jesus on the Sunday. So, each day of the week-end Thursday to Sunday are HOLY DAYS; days set apart to remember, be thankful and rejoice in all that I believe Jesus has done for me – for full details of what He has done for me contact me on 07851060482 or via Witnesham Baptist Church web page.
One aspect of remembering the events affecting Jesus hasn't changed over the following two thousand odd years. Persecution, prejudice, racism, fear and holding on to power. Over recent weeks we have witnessed on the news reports of the persecution of protestors in Myanmar where military generals want to hold onto power, fear losing it and hold mock trials to justify their actions. Across many countries Christians and people of other faiths are persecuted by atheistic leaders who both fear losing control/power and also fear the truth of Jesus! Even in our own country false claims are made about Christianity and people fearing the truth discredit Jesus and the church. I would add here that unfortunately that Christians can often be prejudiced and racial towards other of different views – this is as wrong as those who persecute Christians.
In our so called civilized society and with all our acquired knowledge over the centuries we still haven't learnt much or changed the ME culture; "I am the most important person" "I am tolerant if you agree with me". What is the middle letter of the word sin? It is I and sin is going against and/or disbelieving God. It is saying I am more important than God the true and great 'I AM' (Exodus 3v14). I invite us all to look at ourselves and see where our prejudices are and learn to be more tolerant and considerate to others, all others.
May you all know the love and peace of Christ Jesus.
Pastor Andrew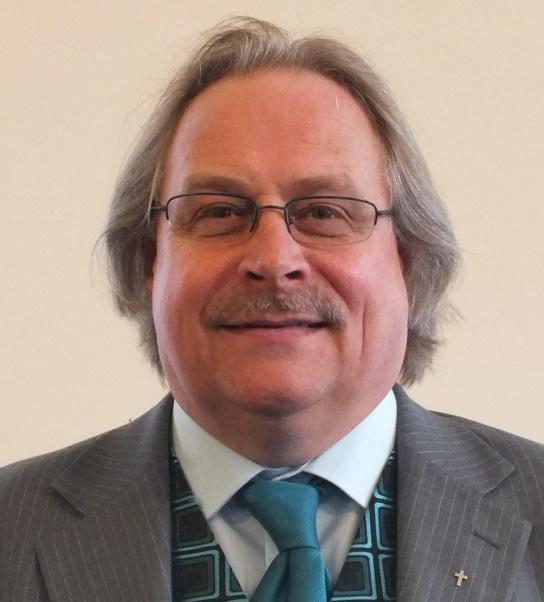 Andrew is at the Church most Tuesdays and Wednesdays when not out visiting, do drop in if you are passing he will be pleased to see you.



Pastor Andrew Croft

If you have a more pressing pastoral need go to our contacts page for details, if he is unable to answer the phone please leave him a brief message and contact number.