Letter for the month
Advent begins on 29
th
November and may well be different for us all this year. A different emotional waiting, a waiting for the unknown as at time of writing a second 'lockdown' comes into force and although the proposed end date is 2
nd
December, we are all unsure if that will be so. For many, anxieties raise as they wonder what will Christmas be like? Will I be able to spend it with family or friends? Will I be able to get all the presents for them? Will I be able to get all the [excess!] food and drink [alcohol]? All that without even thinking about going out for parties. Will Father Christmas be shielding? If lockdown in any form remains in place over this month then my main concern would be about spending time with family. Not being able to buy presents means that I might be able to do something better with the money saved – may be send it to a charity that supports folk who have nothing in this country or abroad.
Reminding myself that Advent is the waiting time with hope and excitement of the coming of The King, the Messiah, not the coming of Father Christmas. The waiting in hope of Christmas and the clue remains in the title of Christmas – it is a Mass or Celebration of Christ. A time to celebrate and be thankful to God that His Son Jesus was born into a poor family in Israel, lived a life of total goodness then, as we remember at Easter, was crucified and rose again to life all so that we can be forgiven for ignoring, disobeying God and can be brought back into a living right relationship with God. Hallelujah!
Church wise is means that we won't be able to celebrate as we have in past years; no Carols by Candlelight service; no carol singing in the Barley Mow; no Christmas morning celebration in the Chapel. But we may well meet together in different ways through YouTube or Zoom. So however you manage to celebrate and enjoy Christmas I pray that all readers will have an enjoyable time and take a few minutes on the 25
th
to remember and give thanks to God the Father for Jesus; perhaps even as family/household sing Happy Birthday to Jesus as a grace before sitting down for Christmas lunch.
May you know the presence of God during and beyond lockdown.
Pastor Andrew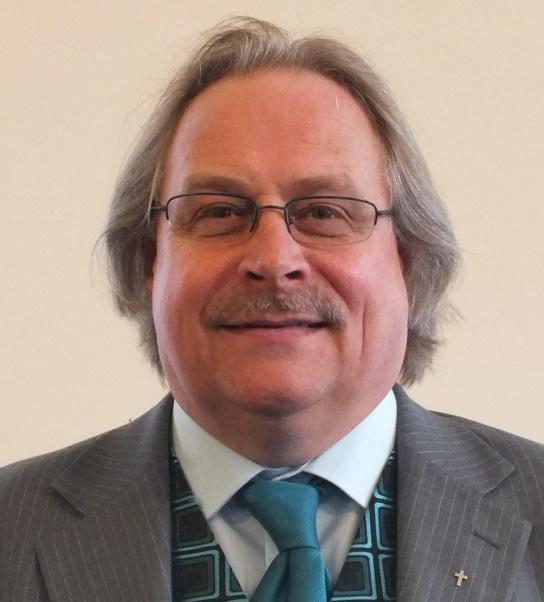 Andrew is at the Church most Tuesdays and Wednesdays when not out visiting, do drop in if you are passing he will be pleased to see you.



Pastor Andrew Croft

If you have a more pressing pastoral need go to our contacts page for details, if he is unable to answer the phone please leave him a brief message and contact number.