Letter for the month
We step into 2021 perhaps with renewed hope for a less worrying year that 2020. Did your Christmas time go well with at least some family around and remembering it was the time we celebrated the birth of Jesus, The Light of the World. Did you manage to visit one of the local drive-in carol services or watch a Christmas service on YouTube? I guess though that through the celebrations one thing was foremost on TV news – that of the vaccine being rolled out mainly through January to April although some were able to receive it from 8
th
December. Whose is first in line, should I take it if/when offered, is it safe both short term and longer term, it will protect me and could I still be a carrier of Covid? All valid questions and concerns and we each personally have to decide about the risks verses benefits.
If most folk eventually take vaccine and it works long term what will that mean about this year? Will you simply return to the 'normal' lifestyle of pre coronavirus? In many ways going back to previous lifestyle would be easy; after all we were comfortable weren't we? But before we 'go back' to how it was can I ask you to pause even for a few minutes.
For many families there is no going back as the effects of virus may mean that family members have died, for others jobs have been lost because of it, I guess that all have been affected by it one way or another. In pausing, think of any benefits that you have experienced because of how your life style changed through last year and can you continue to incorporate them in your life even though legal constrains have been lifted (or when they are lifted!). Benefits like taking things a little bit slower, not being so busy doing stuff but spending time enjoying creation all around you, spending more meaningful time with family and friends and neighbours – over the last year at a distance but later this year closer and with hugs or hand shakes depending on who we are with.
The Church – whatever your perception of church is – has not gone away as church folk have been involved in the community in lots of different ways – supporting neighbours, helping at food banks and loads of other ways. But what may change this year is how some church building-based activities will or indeed will not operate. This includes Sunday services; I'm not sure yet when the Baptist chapel at Witnesham will restart Sunday worship services certainly while social distancing and masks are needed.
Then after that? Well we wait and see. However things may develop, return to 'as before' or change one thing I am sure about – God has not and does not change – scripture says in Hebrews 13 verse 8:"
Jesus Christ (God) is the same yesterday, today, and forever".
This means that His character and His love for us never changes and He still wants us to have relationship with Him. Not at a distance but close up and personal. How through Christians that is expressed in gathering together and in worship of Him may change but not the love for each other. So, looking ahead may you find the peace that may have been missing during 2020, find the hope and relationship with God through Jesus this year

Pastor Andrew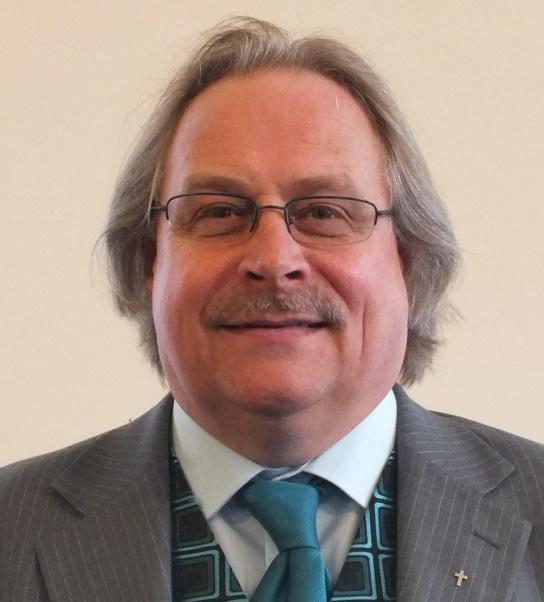 Andrew is at the Church most Tuesdays and Wednesdays when not out visiting, do drop in if you are passing he will be pleased to see you.



Pastor Andrew Croft

If you have a more pressing pastoral need go to our contacts page for details, if he is unable to answer the phone please leave him a brief message and contact number.