Letter for the month
So, we come to the year round when the coronavirus took hold in the UK and first lockdown was declared; we thought it would all be over by Christmas! Enough comment on the pandemic as it has been on the news every day for a year and I suspect it will continue on the daily news reports for months ahead.
I'm writing this at the time the Beast from the East 2 arrived bringing high winds and lots of snow. Whilst it is cold and causes travel problems isn't it beautiful and uplifting to see bright white snow covering the ground be it garden or path? Families ventured out to play, snowball fights or snowmen building or sledging where it was safe to do so. By the time you are reading this, the snow will have gone replaced by snow drops, daffodils and the like. More signs of the wonders of creation.
Thinking back to snow, scientist tell us that each and every snowflake is unique/different (see BBC Bitesize), we can't comprehend that fact as there are billions of snowflakes needed to cover even a small area of land. As each snow flake is unique so are all of us; scientist have also shown that we all have unique finger prints – no two, even 'identical' twins, people have the same print. Isn't that just incredible and wonderful?
Given that why do so many scientists still dispute creation and give credence to some sort of 'big bang' idea? Those that believe the accident of the big bang theory and evolution must have greater faith than I do! For me, I believe in The God of Creation. God who is, was and always will be – i.e., eternal - created all things from nothing just by His will, desire and Word – wow that is incredible.
On the first weekend of next month (April) we celebrate Easter, the time we Christians remember that the Son of God, Jesus was crucified and rose up from the grave to live for ever more. This miracle of God incarnate, His death and resurrection are, for me, no less impossible or incredible than creation. Even more astounding though, is that the death of Jesus was for my benefit so that I could be in relationship with God creator and step from mortality into eternity. Not only believing in God creator but inviting Jesus, God incarnate, into my life and to trust him through all seasons of life here come nasty viruses, snow drifts, floods or whatever. To slightly re-word a verse from the Bible: "
Whatever I have, wherever I am, I can make it through anything with the One who makes me who I am. Christ gives me the strength to face anything
". Of course, this opportunity isn't just for me but for all humans made by God and for God. We just need to say yes to Jesus and invite him into our lives.
Now may be the ideal time to do it!
Every Blessing,
Pastor Andrew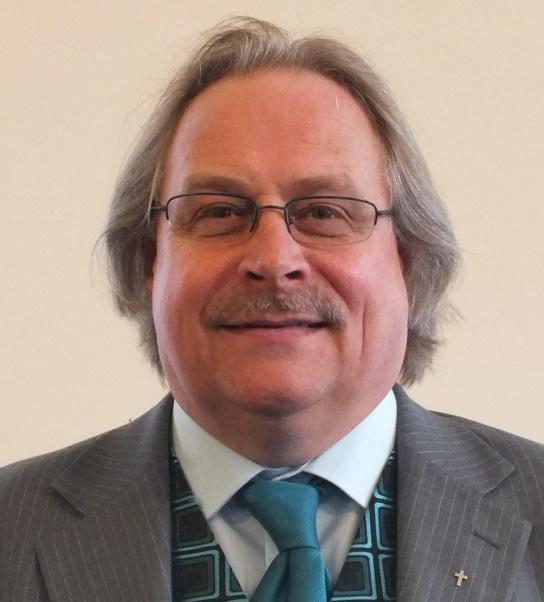 Andrew is at the Church most Tuesdays and Wednesdays when not out visiting, do drop in if you are passing he will be pleased to see you.



Pastor Andrew Croft

If you have a more pressing pastoral need go to our contacts page for details, if he is unable to answer the phone please leave him a brief message and contact number.