Letter for the month
Did you have a good Easter? Eaten all the chocolate by now? Why is chocolate so moreish?
Wasn't Easter Sunday so beautiful? We were able to join with our family (two households) in the garden having a bar-be-que and sit out all afternoon – it was lovely. Now we are into more relaxation of Covid rules; shops open, people going to hairdressers [not me yet!], able to have meal out and outside all these whilst we still wear masks and keep our distance between us. May be as further relaxation takes place this month many have nominated the 17
th
as Hug Day – it seems logical if we can go indoors with our family then we can hug - a long time missed activity. Mind you, I will continue to be selective on who I hug outside of immediate family!
Whilst we have all this renewed freedom, I am conscious as I write of many across the world who do not have anywhere as much freedom as we do. Those in places like North Korea, many areas of Russia, China, or Myanmar. These places, and others, are restrictive for all people but some areas of the world are especially difficult and dangerous for Christians. Christians are at most risk of persecution, imprisonment or death in North Korea and Afghanistan, followed by Somalia, Libya, Pakistan, Eritrea, Yemen, Iran, Nigeria, India and Malaysia
You may be surprised that some of these countries are in the top ten of danger for Christians but the facts around persecution collated by the World Watch List provided by Open Doors are stark with evidence that every day, 12 Christians are unjustly arrested or imprisoned, and another 5 are abducted around the world! Interestingly, four of the countries mentioned above are part of the Commonwealth! Yet Great Britain seems to have little influence on these countries with regard to human rights violations.
Back to our increasing freedoms after lockdown; alongside freedom comes responsibility. I hope that when lockdown restrictions are lifted during this and next month, we will all take responsibility for our actions and continue to behave considerately towards other people. Remembering how easily this particular coronavirus spreads, we keep some distance between folk that we are not known to, treat all 'frontline' workers with respect, that includes shop assistants, paid carers and hospitality staff.
I would like to think that we will remember to continue to care for each other, not to return to past selfish ways. To keep hold of the benefits of having slowed down, not to return to the rush and busyness of pre-lockdown.
So, enjoy re-found freedoms but keep thoughtful and safe these next few months.
Pastor Andrew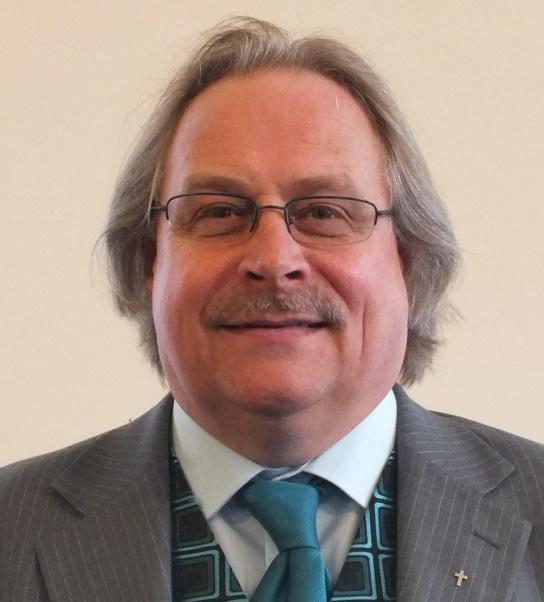 Andrew is at the Church most Tuesdays and Wednesdays when not out visiting, do drop in if you are passing he will be pleased to see you.



Pastor Andrew Croft

If you have a more pressing pastoral need go to our contacts page for details, if he is unable to answer the phone please leave him a brief message and contact number.