"A new command I give you: Love one another. As I have loved you, so you must love one another." John 13:34-35
Seeking God's guidance for the future of His work here at Witnesham. Follow the link
The Future
to see this stage of the journey and the latest bible reading plan.
Please pray for us as we continue to seek God on how we can be part of that journey.
It was with great reluctance that all activities and services at Witnesham Baptist Church were temporarily cancelled due to the Coronavirus. The latest easing of restrictions means Churches can now open for prayer and services if they satisfy certain requirements. Having reviewed the Government health and social distancing advice and requirements we do not believe it viable to reopen at this time. Therefore all onsite services and activities remain temporarily suspended.

While we are unable to gather together physically, Pastor Andrew has been recording some video messages. These can be accessed from the drop down diary tab under the Services and Activities menu. Additional videos are being added the latest Sunday message will be available by 11:00am join us by following the link on the diary page.

Our Trust remains in Jesus Christ who strengthens us in all situations.

Letter for the month

I wonder where we are with relaxing the 'lockdown' rules; how many and how well are shops coping with social distancing; restaurants open if they have outside space; how big can social gatherings be, again any allowed inside yet? Obviously, I ask these questions because I write early June and things are changing daily. Some places of worship are opening to allow individuals to visit for 'private' prayer. This has caused tension as some faith groups feel that it favours other groups and not them. Unless all rules are put back to pre-covid days then one group of folk or another will feel left out or let down. We all need to keep focused on how best to prevent the virus spread even if that means we cannot resume activities as before.

With the easing of some rules at the beginning of June it appeared there was a rise in emotions sparked off by the death of George Floyd in America. I wrote in March about peoples' racist behaviour after Brexit and now that had resurfaced and highlights that we in so called civilized society have learnt nothing and progressed even less. Surely, we all originate from the same place – from my Christian view it is God who created each of us and that is in His own image. That image is not defined by country of birth, human descent or colour of skin but by the ability to love, have compassion towards another, to be creative and to make choices.

Unfortunately, with freedom to make choices we often make wrong choices based on our own desires and will, not with thought for others. Within all of us there is an inner struggle between desire for self and desire to consider others. I comes first so often rather than you. When I comes first it shows in action that says I'm more important, I'm better than you and we see the result in people's behaviour of violence towards others. I'm saddened that the good things that were happening during 'lockdown', the caring for others, supporting neighbours, giving to food banks and other actions of kindness are so quickly and easily lost by the few and especially by the few that should know better and are in positions of authority. It is symptomatic of abuse of authority –" I make or uphold the law but of course my situation is different so the rules don't apply to me!" when God created us in His image of Love, Compassion, ability to choose He hoped that we would choose well; He grieves that we haven't.

I end with a quote by Ravi Zacharias who died in May for you to think about:- "The greatest gift God has given us is Love; where there is the possibility of Love, there is the necessity of Freedom; where there is Freedom there is the possibility of SIN; where there is Sin there is a need of a Saviour; where there is a Saviour there is the possibility of Redemption.
Who is this Redeemer? Jesus.

Pastor Andrew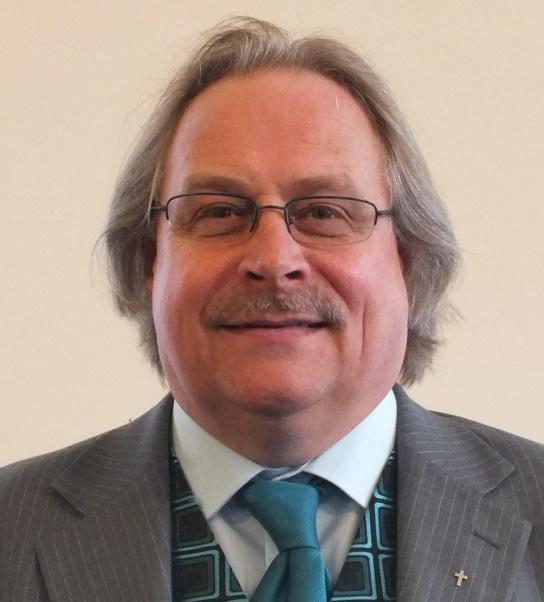 Andrew is at the Church most Tuesdays and Wednesdays when not out visiting, do drop in if you are passing he will be pleased to see you.



Pastor Andrew Croft

If you have a more pressing pastoral need go to our contacts page for details, if he is unable to answer the phone please leave him a brief message and contact number.

We are a small rural Church situated in the community heart of the village of Witnesham, which is 5 miles from Ipswich. We are an open fellowship and all who love the Lord Jesus are invited to receive communion. We are friendly and informal and always give a warm welcome to visitors arriving at our services and activities. Come and give us a try, we would love to see you.

Worship times can be found by clicking on these links to our services and diary pages.
We have committed involvement in our local area including "Open the Book" teams serving local schools.

There is always something happening during the week at WBC including 3C@WBC.

See the activities and diary pages for futher details.

A Post Office Outreach service can be found in the conservatory room on Tuesday afternoons and Thursday mornings.