Letter for the month
At the beginning of July lockdown restrictions were eased greatly with not just shops opening up but also pubs and restaurants and other social gathering spaces where sensible social distancing and hygiene could be maintained. The early signs were that people were being sensible and thoughtful towards each other; There will always be a few inconsiderate folk who unfortunately spoil it for others! We have been able to spend closer contact with our grandchildren which is a joy.
At the beginning of July the government stated that Places of Worship could reopen within guidelines. This is a double edge sword in many ways. Christians enjoy and benefit from communal gathering to worship God, sing hymns, pray aloud together and generally encourage each other in our daily walk of faith. However, the leadership of church fellowships also have a responsibility for the overall well being of members and attendees. As Pastor/teacher, I have responsibility for Spiritual well-being. Alongside other leaders our responsibility includes physical, emotional and mental well-being. I guess that through services on our YouTube channel the spiritual side is at least partially fulfilled and whilst we keep in touch with folk by phone and distance visiting, we are able to help in the other areas as well.
So, where is this leading? Well, given our responsibilities, we have agreed that it is NOT wise or practical to re-open Witnesham Baptist Church at this time because we couldn't accommodate folk safely and hygienically enough to meet guidelines. Public singing inside and close to others would not be safe, we haven't the facilities for deep cleaning things touched before, during and after services, even be difficult to have a one-way system! When we will reopen will very much depend on how this Covid-19 virus is controlled, so watch this space!
However, if you as reader of these notes would like to speak with me of for us to pray together please contact me and I'll willingly come and visit you. For now, links below for spiritual well being:-
https://www.youtube.com/channel/UCfpK-FkQHhONTRkyhYassxw
http://www.witneshambaptist.org.uk/
07851060482
Pastor Andrew
PS: The Post Office are still operating on a Tuesday afternoon and Thursday morning from our conservatory and with ease of one visitor at a time and hand sanitiser available the feel able to meet guidelines.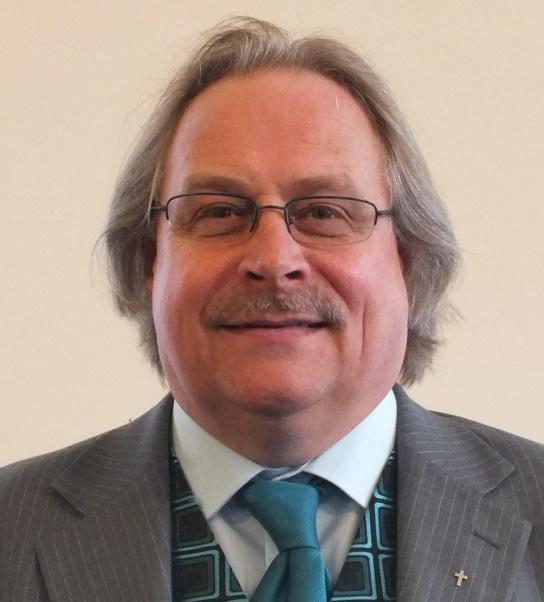 Andrew is at the Church most Tuesdays and Wednesdays when not out visiting, do drop in if you are passing he will be pleased to see you.



Pastor Andrew Croft

If you have a more pressing pastoral need go to our contacts page for details, if he is unable to answer the phone please leave him a brief message and contact number.