Letter for the month
Hello everyone, are we getting back to old normal or adjusting to new normal or new changing every day? Schools should be returning this month but when I'm writing this there was talk about a trade off and public places like pubs would have to close again. One thing for us at Witnesham Baptist Church is that we are not yet re-opening. This includes not restarting Mums & Toddlers or 3C@WBC – sorry if that disappoints you but health and safety dictates this decision. It also means that we won't be going into Witnesham & Otley schools with Open the Book as we have for the last 9+ years – a disappointment on both sides.
You may have read about the appointment of a new Priest-in-Charge for the Westerfield, Tuddenham and Witnesham Benefice. We at WBC rejoice with the Parish Churches as they begin a new season with a new priest. We also hope very much to work closely (as we have in the past) with her.
Earlier during 'lockdown' it appeared people were pulling together, supporting each other, being polite to each other when on a walk, run or queuing for the shop. Unfortunately, I've noticed a bit of a turn in attitude of people. Folk, and this is a generalization, seem to have become a bit more selfish and even aggressive in approach to others. It is as if I no longer want to be told by government or others what I can or can't do; I don't want to wear a mask, I don't want to queue, I'm not going to keep my distance! I've notice also that peoples' speech has changed, gone is the polite hello and it's been replaced with abuse in a number of public places. I guess this reverting back to old ways is just a sign of man's (human's) sinful nature, a selfish nature and ability to quickly forget lessons learnt and supportive ways. Sorry for bit of rant and I'm sure none of the readers of our website are like this. But I am concerned how society soon turns to look after number 1 and disrespect others. God calls us all firstly to love Him and then to love others. You may not believe in God but please let us all pull together and love others!
Pastor Andrew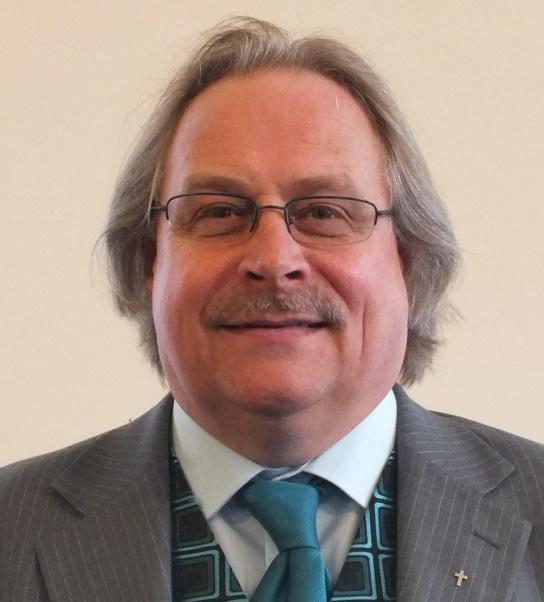 Andrew is at the Church most Tuesdays and Wednesdays when not out visiting, do drop in if you are passing he will be pleased to see you.



Pastor Andrew Croft

If you have a more pressing pastoral need go to our contacts page for details, if he is unable to answer the phone please leave him a brief message and contact number.