Letter for the month
Summer holidays are here and I expect many will be going away for a few days or more to enjoy a different place, country and/or culture. I hope all have a good and enjoyable time be it staying at home or away this month. Many of us have an expectation that having a holiday is going to be relaxing, yet, and especially if we have children, the planning and then deciding what to do each day can be anything but relaxing. Not to mention if going abroad the travelling and airport bustle! Even in the busyness of holidays can I encourage you to take just a few minutes each day to sit and just be! God created us as Human Beings not human doings! God takes pleasure in us as we just sit quietly thinking of Him and his provision and talking to Him with thanks as well as requests. A few minutes quietly each day with God can be more refreshing than a week away. Try it!
At the end of July we had a Pet Service and I didn't use the following! I quote it here for thought and discussion. It is 'Cat and Dog theology'.
It all begins with a simple joke: It's been said that "Dogs have Masters - Cats have Staff". Cats may call you Master, but tend to live a self-centered life - where you are there to serve and take care of them. On the other hand, Dogs are eager to see and please their master.
"A dog may look at you and think, 'You feed me, you pet me, you shelter me, you love me --
You must be god
!" On the other hand, a cat can look at you and say, 'You feed me, you pet me, you shelter me, you love me --
I must be god
!" -- You see, they both look at the same information, but because of their self-centered or master-centered attitudes, they come to totally different conclusions!
The question I raise for you to think about this month is: Do you view yourself as a cat or a dog in relationship to God??
Here at WBC most weekly activities continue as usual; Sunday worship at 11; 3C's@WBC on Wednesday mornings (all ages welcome), Prayer and Bible Studies. Other activities take a summer break – Family Time Together and Mums & Toddlers resuming in September.
Pastor
Andrew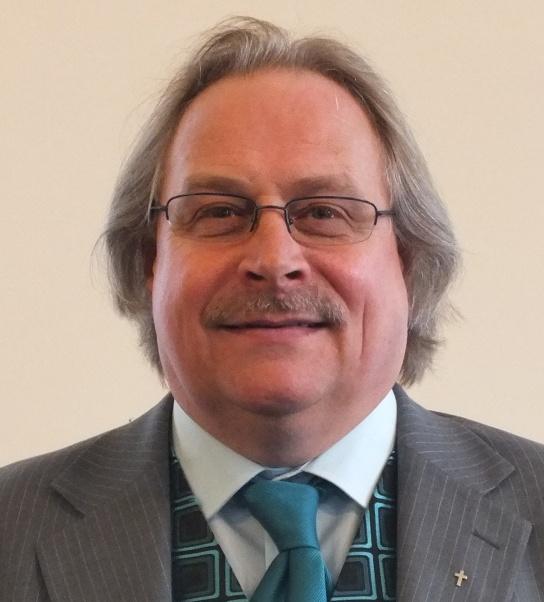 Andrew is at the Church most Tuesdays and Wednesdays when not out visiting, do drop in if you are passing he will be pleased to see you.



Pastor Andrew Croft

If you have a more pressing pastoral need go to our contacts page for details, if he is unable to answer the phone please leave him a brief message and contact number.