"The harvest is plentiful, but the workers are few. Ask the Lord of the harvest, therefore, to send out workers into his harvest field".
Luke 10:2
Witnesham Baptist Church

Where people ------
Seeking God's guidance for the future of His work here at Witnesham. Follow the link
The Future
to see the journey so far and the latest bible reading plan.
Please pray for us as we continue to seek God on how we can be part of that journey.
Letter for the month
In the August issue of In Touch the editor noted that one of her pleasures in life was that first cup of tea after getting up in the morning. Well I must agree that first cuppa is the best of the day whether it is once I'm up having breakfast on days I work at the church or the other days having it in bed before facing the day. In having a cuppa each morning there is a degree of routine which is also comforting so when we stay in a hotel the routine is changed – getting up a different time, having a cooked breakfast and waiting for that first cuppa. I enjoy both the routine and the change when away from home and I think we all need both aspects. Routine is good but predictable and can become too comfortable, whilst change can be scary but also refreshing and challenging.
Talking of pleasure and joy it reminds me that so often we experience pleasure and certainly joy based on circumstances we find ourselves in. Now whilst I do find pleasure in that first cuppa each day I find joy in my heart not through circumstances but in my relationship with Jesus. Having accepted Jesus into my life many years ago I simply find joy in knowing and being with Him even when the circumstances around me are the opposite. So whilst much around may be difficult, painful, sad or uncomfortable I still know the Joy and peace of The Lord's presence within. Interestingly this joy and peace within of knowing Jesus also often prompts me to break out of the routine and do something different. This isn't the doing something different of holidays, sky diving or anything I think will be fun. But it is a prompting to get out of the comfort and take a risk of faith with Him. In reading the Bible God prompted many to take risks for Him; Noah built an ark in the middle of a desert; Jonah went the wrong way and got swallowed by a huge fish before going where God had asked him to; Joshua walked round Jericho for seven days; David through a stone and killed a giant; Peter publicly preached the gospel of Jesus and went to prison; John also publicly preached and was exiled to remote island. I'm at that point at the moment, prompted to do something but as yet not sure what that something is.
I would love any reader of this to come to me and take a risk for God – it may be for some to ask Jesus to be part of their life; for those that know Jesus already it may be together we can do something to share the truth of Jesus in our villages. Come on join me to take a risk but to continue to know the peace and joy of God!
Pastor
Andrew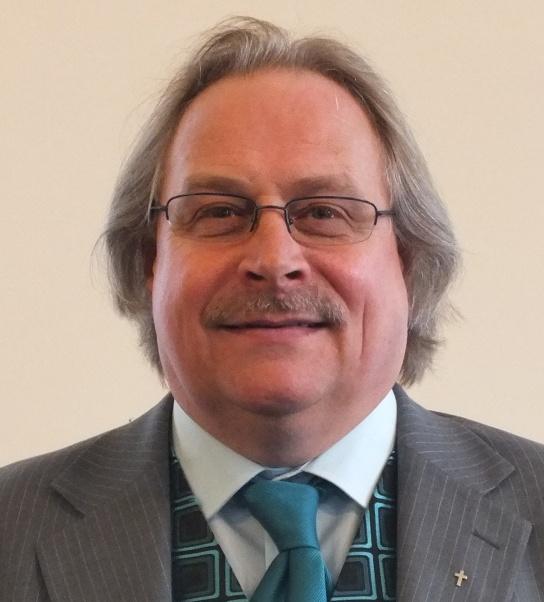 Andrew is at the Church most Tuesdays and Wednesdays when not out visiting, do drop in if you are passing he will be pleased to see you.



Pastor Andrew Croft

If you have a more pressing pastoral need go to our contacts page for details, if he is unable to answer the phone please leave him a brief message and contact number.

We are a small rural Church situated in the community heart of the village of Witnesham, which is 5 miles from Ipswich. We are an open fellowship and all who love the Lord Jesus are invited to receive communion. We are friendly and informal and always give a warm welcome to visitors arriving at our services and activities. Come and give us a try, we would love to see you.

Worship times can be found by clicking on these links to our services and diary pages.
We have committed involvement in our local area including "Open the Book" teams serving local schools.

There is always something happening during the week at WBC including 3C@WBC.

See the activities and diary pages for futher details.

A Post Office Outreach service can be found in the conservatory room on Tuesday afternoons and Thursday mornings.