Letter for the month
As I look at this month's diary it appears it is a quiet time at Church with the normal weekly activities going on. There is something to be said for the 'routine' and quiet times in all walks of life as it seems that 'life' rushes ahead with little time to stop and reflect. Globally we see that since his inauguration President Trump has rushed ahead making executive decisions leaving confusion and anger in his wake. Consequences of some of those 'orders' will be felt across the world and not necessarily for the better. Making life changing decisions for one self or others should not be taken quickly or lightly. Yet so often we are asked or even pressurised into making decisions now that we may regret tomorrow. Adverts tell us that we must buy now because this offer will end at midnight tonight, cold callers try to tell you that they are only asking questions and not trying to sell you something then push you to agree if not to buy but have a visit from someone who will want you to buy whatever it is that they think you can't do without.
So this month appears a bit quieter for me so maybe I'll be able to plan ahead a bit better than last month, not feel so deadline focused but to reflect on how I ought to be reacting to situations around me, how I should be interacting with people in a more considerate way, listening to people and not just hearing them. It may even give me more time to listen to God rather than assuming I know what He wants of me?
Although as the Pastor of this church I tend to be 'working' on a Sunday can I encourage you to try to set aside a day or half a day to just be, be on your own or be with your family, not to do things but just be with. I should say come to church and be with God at least for that hour or so, yet I realise that church on a Sunday morning can be quite 'busy'. How about come to church, be in God's presence then spend some time reflecting on that time in an unhurried way during the rest of the day. God gave us the seventh day – our Sunday – to rest on as He did in creation, He knew it would benefit us if we rested and centred our attention on Him rather than always being busy and thinking of just ourselves.
Just a thought.
Pastor
Andrew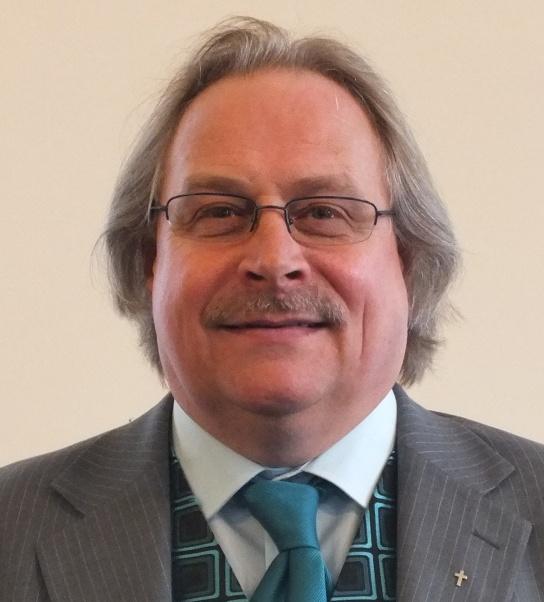 Andrew is at the Church most Tuesdays and Wednesdays when not out visiting, do drop in if you are passing he will be pleased to see you.



Pastor Andrew Croft

If you have a more pressing pastoral need go to our contacts page for details, if he is unable to answer the phone please leave him a brief message and contact number.