Letter for the month
We're half way through the time of preparation for Easter, you may or may not have given up anything but have you taken up anything as I encouraged us to do last month for Lent? Started well but it's tailed off after the first week? I suspect that has been all of us as there is always so much going on that there doesn't seem time to just sit and be with the Lord. Four us blokes went away for the week-end to Sizewell Hall for a men's conference during March which gave us time to be rather than do. Yes there were some talks, given by Ian Coffey, but also quite a bit of free time when we could just chat with others about church life and our walk with the Lord. Walking along the beach in very strong winds meant that talking at times was difficult and we were able to just have our own thoughts. For me reflecting not just on the talks but also on the power and majesty of God seeing the crashing waves and feeling the force of the wind. Going one way fighting against the wind and on return being pushed along by it. It reminded my that at times we 'fight' against the flow of the Spirit where as we should be being pushed along by it. Why do we fight it? Is it because we fear where it may take us or that we have a destination we want to get to but it is not the Lord's desire for us?
The theme for our week-end was leadership or influence. We all influence others or can lead them to Christ. To lead well we need to know how to be led; we need to follow Jesus. To love others we need to fully realize we are loved by the Lord. We need to be willing to serve as Jesus serves us. In short if we are following our Lord closely, spending time with Him then by our lifestyle and attitude we will be an influence on others around us. So, as we come to Easter when we remember and reflect on the huge sacrifice of Jesus, the cost to Him, let us know His love for us individually and respond to Him by recommitting our lives fully to Him. Then during the time between Easter and Pentecost let us open up ourselves to allow the Holy Spirit to overwhelm us [Baptise us] and empower us to live for Him, to be an influence in our homes, families, neighbourhoods and all places we visit. Nationally there is a campaign leading up to Pentecost called Thy Kingdom Come encouraging all to pray for individuals to come to know Christ – prayer and lifestyle to be an influence for Christ so that His kingdom will grow.
May we all encourage each other to follow, love and serve the Lord and others during this month and beyond.
In Christ's service,
Pastor
Andrew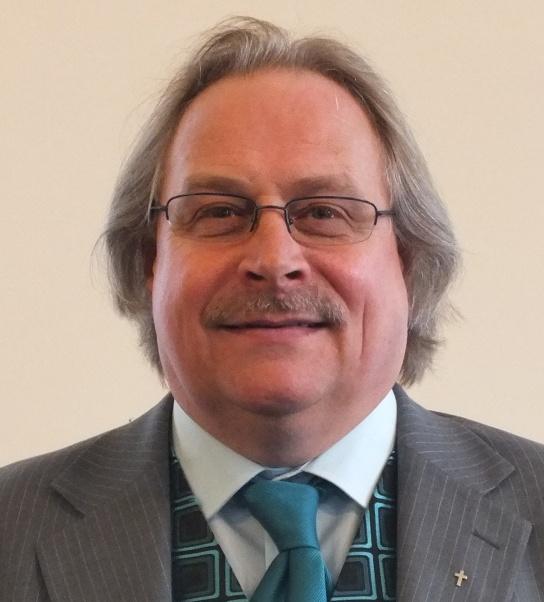 Andrew is at the Church most Tuesdays and Wednesdays when not out visiting, do drop in if you are passing he will be pleased to see you.



Pastor Andrew Croft

If you have a more pressing pastoral need go to our contacts page for details, if he is unable to answer the phone please leave him a brief message and contact number.