Letter for the month
Report for Parish Council 2019
During the past year some activities/meetings at the Church have remained the same whilst others have changed.
Meetings that continue as before are the weekly Sunday services; at 9:30 for about three quarters of an hour we have our Family Time Together where [all] families can come along undertake some craft activity together, then a time of story telling relating to the craft and Jesus, a song and prayer before leaving. Then at 11:00 for around an hour is our Worship Service, a time when we celebrate Jesus as the Son of God and through thinking about a particular scripture hopefully all are encouraged to believe in and trust Jesus as LORD. All are welcome to come along whether you have a faith or not. Most Tuesday evening we have Open House where all are again welcome to discuss topical subjects and think about how we act from a Biblical/Christian perspective. How Faith interacts with our daily lives.
Mums & Toddlers meet every Friday morning during Term times from 9:15 to 11:15.
Last summer our Tuesday free afternoon café closed as it was obviously not serving any purpose or indeed people! So, after a few months of thought and prayer we launched
3C@WBC
in October. This is on every Wednesday morning between 9:30 & 11:30. Advertised as a meeting place for those of all ages to have Coffee, Conversation & Cake all for a suggested donation of £1. Around a dozen people gather to indeed enjoy good filter coffee (other drinks available) occasion cake or more regularly cheese scones or toasted fruity bread. This alongside conversation, game of dominoes or Rummikub. In November we began a monthly Tuesday Craft Corner between 2 & 4pm on the first Tuesday when anyone crafty can come along share the craft ideas or be assisted by others.
The Post Office continues to open on a Tuesday afternoon and a Thursday morning in our conservatory. Other folk from the village use our premises for their meetings or practices – Barley Players, Village voices. We also host TK Prayer gatherings two or three times a year.
As a Fellowship we again entered items into the village show and sponsored another Puppet show telling the Christian message. We again held a Light Party to counter balance the trick or treat of Halloween. We know the Light of the World [Jesus] has overcome all darkness so we in trusting Jesus do not revere the thoughts of ghosts and ghoulies or any activities of evil.
We continue to attend Witnesham and Otley schools with Open the Book and are grateful to the new Head Mr Blackstock for allowing us to do so.
During the year we have had one or two new folk coming along to our services on a Sunday but one of are oldest members left us to go to heaven and be with her Lord just prior to Christmas. Her Thanksgiving service was held in January.
As always we welcome all to meet with us at any of the activities or just to come and chat about spiritual things; Pastor Andrew is usually at the church on Tuesday and Wednesday or is a phone call away.
Pastor
Andrew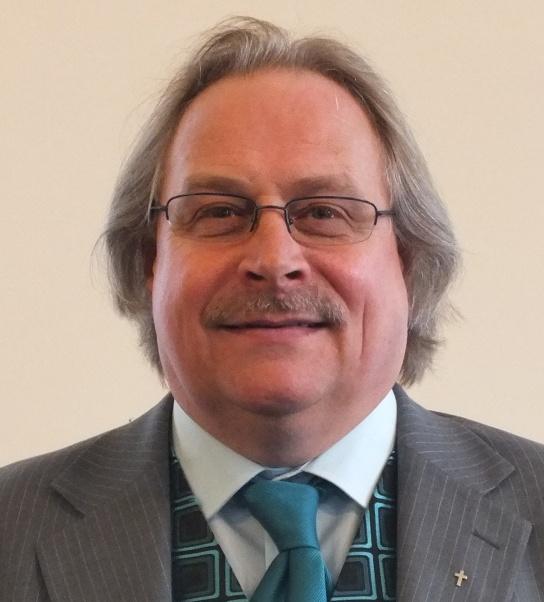 Andrew is at the Church most Tuesdays and Wednesdays when not out visiting, do drop in if you are passing he will be pleased to see you.



Pastor Andrew Croft

If you have a more pressing pastoral need go to our contacts page for details, if he is unable to answer the phone please leave him a brief message and contact number.