Letter for the month
Happy New Year one and all! Time seems to race by or is it just that I'm getting older? I suspect that a number of readers will have made New Year resolutions – perhaps some were the same as at the beginning of 2018 that were not kept. Personally I do not make New Year resolutions probably because I'm aware I probably won't be able to keep them. However, the beginning of a new year gives us all an opportunity to stop, look back over the past year and think about how we are; how things have changed and look forward to what we would like to do or be in the coming year. So, in beginning to look forward let me ask a question – Are you content? Are you content with all that you have or do you continually desire more or better things? Are you prone to succumbing to the latest adverts for the next new thing? I suggest that contentment comes from being comfortable with yourself and knowing who you are. Who you are is not dependant on what you possess or what you do. For me the starting point is that I am made in the image of God. God created all things and all living things including all mankind. So being made by God for God and in His image I know that I am His child. Beyond this, for me a fact, I am His son through my faith and trust in Jesus. In the past our/my relationship with God was broken through us choosing to do our own thing and not recognizing Him. To get us back into relationship, Jesus, God's only begotten Son came into the world [Christmas] and then through His death and resurrection [Easter] we can be forgiven for our ignoring Him and reconciled and so adopted back into His family. Thus, who am I? I am a loved child of God. Nothing I do can make God love me more or less than He does. Knowing I am a child of God gives me security, contentment in all things because whatever I have will not change the fact that I have a secure future with God post this earthly life.
At the beginning of 2018 I asked if 2018 could be the year you make time for The Lord and so develop a relationship with God and giving purpose, direction and hope in your life. I ask it again with the added part about 'Are you content, do you know who you are?' The answer lies with Jesus. If you would like to explore this more then come along to any of our services or contact me for conversation about Jesus.
Pastor
Andrew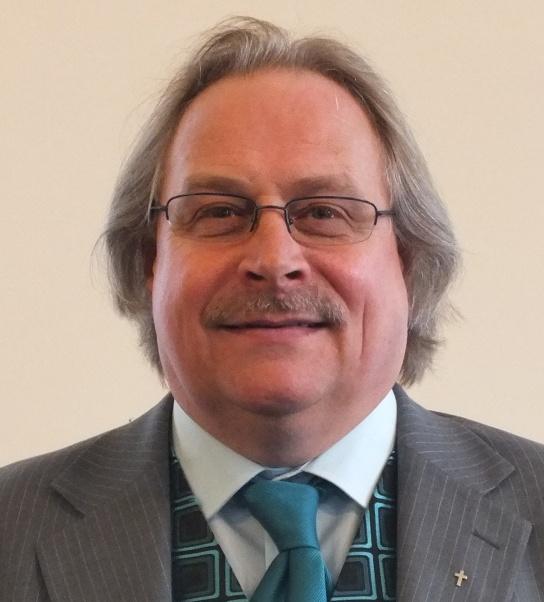 Andrew is at the Church most Tuesdays and Wednesdays when not out visiting, do drop in if you are passing he will be pleased to see you.



Pastor Andrew Croft

If you have a more pressing pastoral need go to our contacts page for details, if he is unable to answer the phone please leave him a brief message and contact number.