Letter for the month
Last month a neighbour gave me a copy of the SAGA magazine. As I was glancing through it I came across an article by Dr Rangan Chatterjee who is said to be a pioneer in the emerging field of progressive medicine and takes a holistic approach to wellbeing. As I read through it I can't say I disagree with most of his thoughts but I did think why is it new or progressive? He writes about having a day a week when you turn off all digital equipment – don't look at emails, or mobile phone downloads, social media apps. Leave work alone. All through the week ensure you have time of stillness, have 15 minutes a day disengaging from distractions around you again this includes switching off the mobile phone, tablet or computer. Other suggestions the Doctor has is spending time sitting at the table for a meal with family and talking to each other, eat sensibly and exercise and to help you sleep wind down before bed by not watching a screen for the 15 minutes before bed. You can read this in more depth by buying his book 'The Four Pillar plan'

However, as I mentioned above is this anything new or progressive? I think not as there are two aspects of what is being suggested. Part surely is common sense to life but more noticeable to me is that the God who created us built in us and taught us about this life style. Take for example what is known as the Ten Commandments (Bible; Exodus 20); here God gives direction to spend time not being busy working or focusing on ourselves but to spend time focusing on God. Putting God first and what would please Him takes off the pressure of performance and keeping up with the expectations of others. Keeping a Sabbath day of rest can immediately distress us as we again focus on God and spend time with Him and our family or friends.

Mindfulness is the new phrase about concentrating on ourselves, well the Bible suggests that we meditate not on ourselves or abstract things but on the Word of God and Jesus – this is through quietly reading a portion of scripture, thinking and praying to God about it. Those Ten Commandments also tells us about how to interact with others including not coveting what other people have. This turns us away from always wanting bigger, better or more than what others have. This in turn surely helps us to be content with what we have and not to have to be part of the rat race. The Bible goes on to teach us about caring for the world we live in; for farming folk it tells us about crop rotation and leaving ground fallow for a year so that the land can be replenished. Caring about others through sharing and spending time with others and not judging or condemning others just because they may be different to us.

Each Sunday morning Witnesham Baptist Church has a worship service which is an opportunity to focus on God and be refreshed, come join us and begin to refocus your life. You will be made welcome.

Pastor
Andrew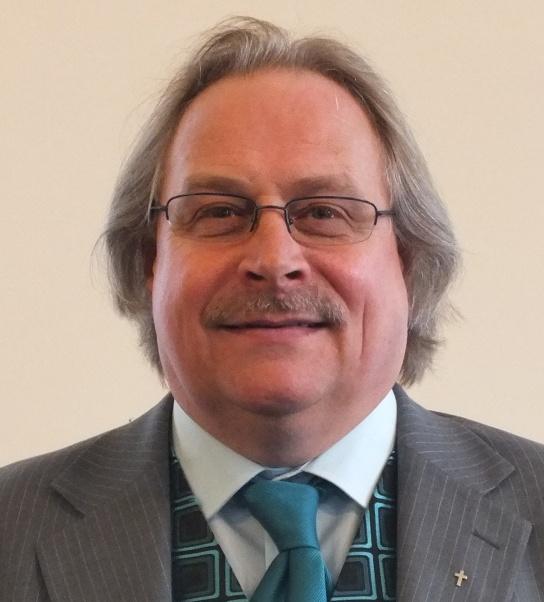 Andrew is at the Church most Tuesdays and Wednesdays when not out visiting, do drop in if you are passing he will be pleased to see you.



Pastor Andrew Croft

If you have a more pressing pastoral need go to our contacts page for details, if he is unable to answer the phone please leave him a brief message and contact number.