Letter for the month
Do the Hokey Cokey, in, out, shake it all about, do the hokey cokey and you turn around!
As you read this the parliament vote on the Brexit deal will have taken place; Deal or No Deal – sounds like a TV programme but without the fun! Over recent months, and I'm sure it will continue for many more months ahead, it has been are we still in or are we out or should we shake it all about and see what happens [as per Hokey Cokey]. Well, whatever the answer is or will be I guess you have woken up this morning and the immediate things haven't changed or at least not noticeably. So, why all the worry? I remember back on the cusp of changing from 1999 to 2000 there were predictions of computer/internet melt down with crashing financial systems etc. As you know, that didn't happen. I may be wrong but whatever the way things turn out life will go on and things will not be as bad as the scaremongers suggest. For me it comes down to who or what I rely on? As readers over the past few years may have picked up, I don't rely on the temporary things of this world but on the eternal God and His Truth. Trusting in Jesus means that I take seriously His promises and word as found in the Bible. One day Jesus was talking to a very large crowd and said:-
" Do not worry about your life, what you will eat or drink; or about your body, what you will wear. Is not life more than food and the body more than clothes? Look at the birds of the air; they do not sow or reap or store away in barns, and yet your heavenly Father feeds them. Are you not much more valuable than they? Can any one of you by worrying add a single hour to your life? So do not worry, saying, 'What shall we eat?' or 'What shall we drink?' or 'What shall we wear?' For your heavenly Father knows that you need them. But seek first His kingdom and His righteousness, and all these things will be given to you as well."
Readings such words is easy, following through with them is tough. It is natural to worry, especially when you don't have much and you're scraping by. I appreciate that there are many that do struggle and rely on things like the FIND Food Bank but there remains strength and security in trusting Jesus to help us through tough times. Worrying changes little and has a detrimental effect on our health, especially mental health. So maybe, as we continue through this year and all the squabbling talk goes on in parliament, give a thought to asking Jesus to be part of your life and give the worry over to Him.
Shalom,
Pastor
Andrew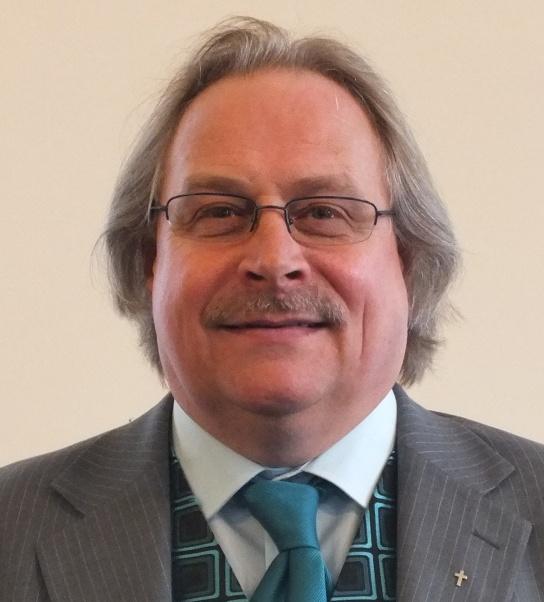 Andrew is at the Church most Tuesdays and Wednesdays when not out visiting, do drop in if you are passing he will be pleased to see you.



Pastor Andrew Croft

If you have a more pressing pastoral need go to our contacts page for details, if he is unable to answer the phone please leave him a brief message and contact number.