"Look, I am coming soon! My reward is with me, and I will give to each person according to what they have done. I am the Alpha and the Omega, the First and the Last, the Beginning and the End.
"Blessed are those who wash their robes, that they may have the right to the tree of life and may go through the gates into the city." Revelation 22v12-14
Witnesham Baptist Church

Where people ------
Seeking God's guidance for the future of His work here at Witnesham. Follow the link
The Future
to see the journey so far and the latest bible reading plan.
Please pray for us as we continue to seek God on how we can be part of that journey.
Letter for the month
I'm writing this somewhat earlier than usual – it's mid September on a very hot day. Why writing early? Well Judith and I are off on holiday next week and we are going to seek out the sun! We are getting prepared and looking forward to the trip away, to see somewhere new and to experience the local culture.
Many of you have just finished reading through Revelation either for the first time or again after a long time. Cutting through the various frightening things that are/will happen to our world, I hope that you can find hope in it. There are warnings of what is going to happen such that we need to heed and turnaround from past behaviour or lifestyle and seek Christ as our redeemer. Perhaps we need to return to our 'first love', repent of our 'complacency' or 'compromise' with the world. Whatever our current position is with the Lord I hope that we are all prepared and looking forward to the glory of what lies ahead for those whose name is written in the Lamb's book of life.
Picked upon the link with my thought about holiday? I'm looking forward to our holiday and I'm looking forward to the time when I'll be with Jesus in the New Heaven and New Earth where all will be glorious, joyful, and all questions we have now will be irrelevant and forgotten in the light of His glory.
With such a glorious hope of the future eternity with God does it not stir you to be prepared and to want to share the love of Christ with others so that they too will be prepared for that day when we are all called to stand before Christ and to hear our names read out from His book of life. For me the prospect of the future joy covers any fear of what I might witness or have to endure for His name's sake.
What about you?
Pastor
Andrew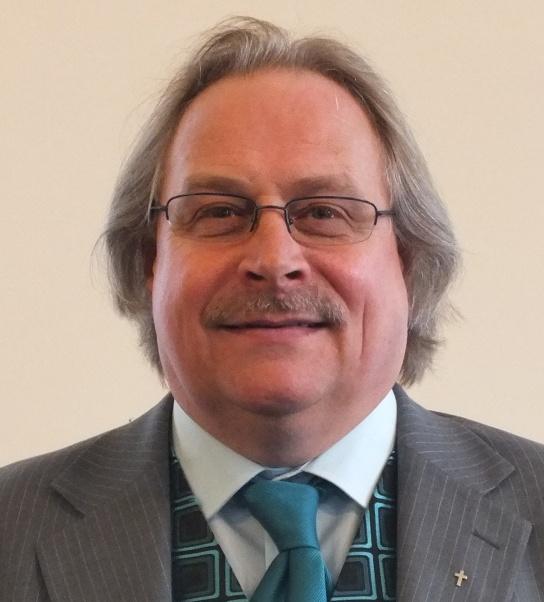 Andrew is at the Church most Tuesdays and Wednesdays when not out visiting, do drop in if you are passing he will be pleased to see you.
Pastor Andrew Croft

If you have a more pressing pastoral need go to our contacts page for details, if he is unable to answer the phone please leave him a brief message and contact number.

We are a small rural Church situated in the community heart of the village of Witnesham, which is 5 miles from Ipswich. We are an open fellowship and all who love the Lord Jesus are invited to receive communion. We are friendly and informal and always give a warm welcome to visitors arriving at our services and activities. Come and give us a try, we would love to see you.

Worship times can be found by clicking on these links to our services and diary pages.
We have committed involvement in our local area including "Open the Book" teams serving local schools.

There is always something happening during the week at WBC including our free Drop-in Cafe.

See the activities and diary pages for futher details.

A Post Office Outreach service can be found in the conservatory room on Tuesday afternoons and Thursday mornings.