Letter for the month
Well will it be resolved this month? A number of things appear to hang in the balance, nationally it is Brexit, locally it is the Ipswich Northern route/bypass. I have my personal views on both these things but are areas that I have no wish to try and influence others about. Other, than how we treat people of opposite views to us!
We do seem to have lost the art of diplomacy, good debate and ability to disagree agreeably. There is no room for reconciliation it appears! Of course as a Christian, I view the breakdown within parliament and our society as a consequence of people rejecting God and His ways. Over the past good few years God has been disregarded in all areas of life/society and whilst many will blame Him for many of the ills, few want to know Him or about Him when all seems OK. We have a clear tendency to want to do things our way!
As a Christian I believe that God wants us to be firstly reconciled with Him and then to help us be reconciled with each other. We are able to be reconciled to God through acknowledging Jesus as the Son of God and what He did in dying for us. Then we can learn how to be reconciled with each other.
We may not agree with each other on some aspects of how we do things but it doesn't mean we have to fight or sulk if we don't get our own way.
As Christians we must set the example and live peaceably as far as we are able. So, disagree with your neighbour about Brexit or bypass but allow the other person to have their view and don't become angry if that view is different to yours, love your neighbour as yourself.
We are not having a 'Light Party' this year but just to remind you that celebrating darkness and ghosts and ghoulies is not good, and trick and treating can be scary for people. So, celebrate the light, the light of the world that is Jesus. Here at the Baptist Church we do that every Sunday – you are welcome to join us.
Pastor
Andrew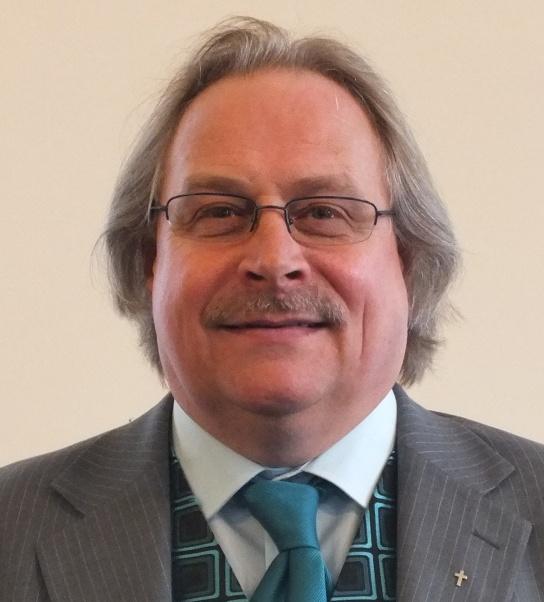 Andrew is at the Church most Tuesdays and Wednesdays when not out visiting, do drop in if you are passing he will be pleased to see you.



Pastor Andrew Croft

If you have a more pressing pastoral need go to our contacts page for details, if he is unable to answer the phone please leave him a brief message and contact number.