Letter for the month
This is another busy month in the life of the Church and also retail, business and family life. The days leading up to Christmas are known as Advent. Many will have bought Advent Calendars with windows to open each day; the vast majority of these calendars not only have chocolate in them but pictures of winter scenes. A few have pictures relating to the Christian Christmas story; donkeys, stable, stars, angels and mother and baby. After a few years break we are hosting 'Experience Christmas' on Monday 17
th
when the children from Witnesham School will be coming to spend a little time walking through the story and pausing at different points to think 'can we learn anything?' on the Sunday morning 16
th
our Family Time Together and general congregation will be meeting together to 'Walk through the Christmas Journey'. Why not join us to remember why we actually have Christmas?
We are thankful to the new landlords of the Barley Mow allowing us again this year to join in Community Carol Singing there on Tuesday 18th from 7:00pm. Do come along for a good old sing of those carols you remember from years past.
Of Course we also welcome all to come to our Carols by Candlelight on Sunday 23rd at 4:00pm with refreshments afterwards. Then Birthday celebration on Tuesday 25th at 10:30am – Yes we celebrate Jesus' Birthday.
So, how is your Christmas planning coming along? Present buying list gradually or even completely complete? Sorted out where and who you will be staying with or seeing over the Christmas time? Well as you think of the Christmas story remember that whilst God the Father, Creator had it planned the earthly parents Mary & Joseph hadn't got it all together; The surprised pregnancy outside of marriage; the long journey over a number of days to a town where they hadn't lived; no pre-booked overnight stay or maternity ward; a smelly animal enclosure that became the maternity ward; strangers visiting within hours of the birth just to see the baby. It was not until while later that further strangers visited that brought the new family gifts that had a significance that became realized later in the life and death of child. So Jesus, The Son of God was born into the world later to be crucified in order to release us from our being bound to our sin (our wrong doing and denying of God). Mary and Joseph trusted God through a tough time of family shame, of after birth being refugees in a foreign land then for Mary watching her son being put to a violent death. For most of us this Christmas will be less traumatic but I encourage you to trust God through this season and beyond if you are going through a tough time whatever that may be for you. Try in your planning to put aside time to think about Christ's birth, time to celebrate and rejoice on His birthday.
Pastor
Andrew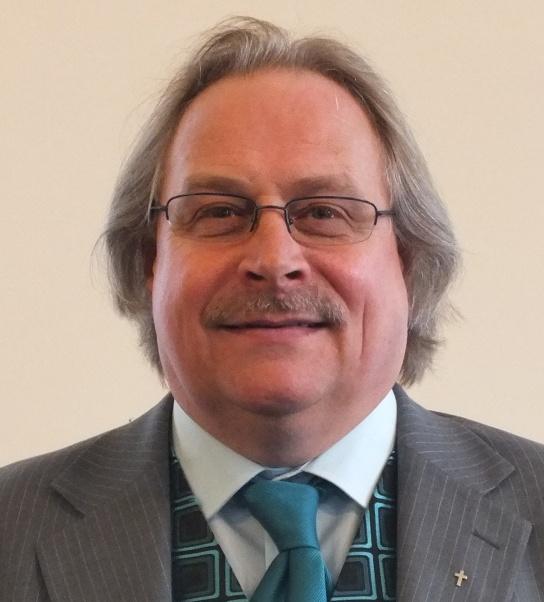 Andrew is at the Church most Tuesdays and Wednesdays when not out visiting, do drop in if you are passing he will be pleased to see you.



Pastor Andrew Croft

If you have a more pressing pastoral need go to our contacts page for details, if he is unable to answer the phone please leave him a brief message and contact number.