Letter for the month
Dear Reader,
Well there was no cosmic shift, the lights remained on, and food remained on the shelves! Yes Saturday 1
st
February came and I'm led to believe we are now out of the EU and there appeared to be no difference to the day before. However, I am disappointed, shocked and even hurt by the way some have acted at the beginning of February. The notices put up around many places have been racist and hurtful to many and not reflective of the views of the majority. What I have not been able to understand is why people have reacted in this way? Which ever way we view life, from an atheist, humanist or Christian perspective I cannot see how we can arrive at a racist or dominating position. Surely we all originate from the same place –
From my Christian view it is God who created each of us and that is in His own image. That image is not defined by country of birth or human descent but by the ability to love, to make choices. Obviously people make poor choices and not to love. Scripture [the Bible] indicates that life of humans began in the top end of the Persian Gulf where the rivers Tigris and Euphrates meet, it was later when the people began to build the Tower of Babel that God caused the people to be scattered and have different languages. God caused confusion not hate between folk with the reason that people would not become too self-absorbed and wanting to dominate each other and think that such behaviour was god like. God didn't get it wrong but people continue to make bad choices prompted by evil intent.
Fortunately God didn't turn His back on any of us and next month we can see how He provided us all a way to turn around and make better choices and live in His image. Mind you, you don't need to wait for next month the opportunity to turn around is available today – I'm around to chat to if you want to know more. Next month bring Easter – not about eggs or bunnies but about the death of God's only begotten Son – Jesus. His death and resurrection provides the way and means for turn around.
Meanwhile let us love and care for each other and acknowledge all are of worth and we are equal.
Pastor
Andrew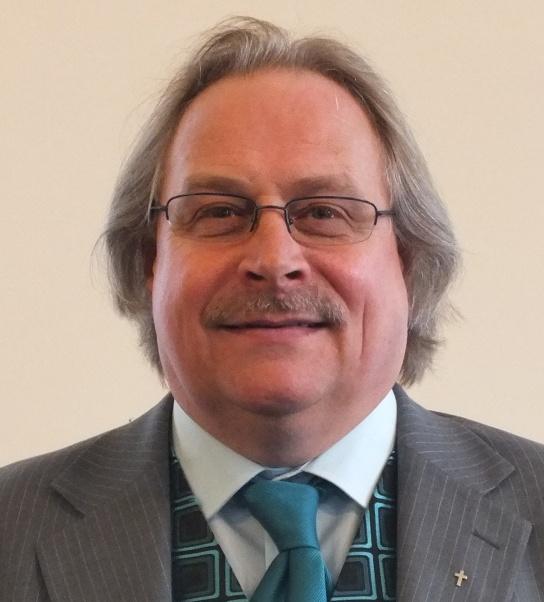 Andrew is at the Church most Tuesdays and Wednesdays when not out visiting, do drop in if you are passing he will be pleased to see you.



Pastor Andrew Croft

If you have a more pressing pastoral need go to our contacts page for details, if he is unable to answer the phone please leave him a brief message and contact number.