Letter for the month
We are going to be decorating our living room at home in the not too distant future. A job that's not been done for quite a few years. We have discussed and agreed quite easily on the colour of paint for the walls and even bought the two colours. We have started to look at carpets; well that's a task and a half! Carpet shops abound and they all appear to have hundreds to choose from, until you start looking more closely. When you look more closely I'm sure that the same carpet is in all the shops but under a different range or manufacturer name. When does 'misty morning' become 'dusky evening', or 'tawny owl' become 'biscuit crumb'? Of course this difficulty of choosing a carpet is yet to be resolved; we brought home a few samples which is kind of the shops to let us do. We place them on the current carpet which adds to the problem. How can we choose from a small square when the room is so large? We can't quite imagine the whole floor covered with that colour, is the pattern too much? So at this time we give the samples back and will try again when I've actually finished painting and taken up the old carpet; when that might be is anyone's guess as DIY/decorating is something I particularly enjoy or any good at!
Thinking about these carpet samples got me thinking about other things. When we hear the news, read the paper we only get a small sample, an edited version of the full event, a short quote from the politician which appears to mean something different to when the full statement and context is given. Given any situation there is always one more fact that we don't know that could make all the difference to how we react or deal with situations. It's the same with religion or faith; we so often only see a small sample of a particular faith from one angle that can be portrayed by the media or indeed a one off action by a person of that faith. We see these glimpses and make a judgement about the faith and the person. That glimpse and judgement can go one of two ways; we want to embrace that faith or we totally reject it and probably all faiths. I'm aware that my lifestyle, daily behaviour is seen by many people and this behaviour doesn't always encourage people to want to know more of my faith or want to come and know the person I have faith and trust in. So sorry if what you've seen hasn't encouraged you but please give me another chance before you judge. The person I trust is Jesus Christ, who gave His life for me so that I can have a relationship with God the Father and creator. This, I and others in 'church' have just celebrated at Easter. What I would like is for you to see initially a sample of this Christian life by coming to one of the services/events at the church or just coming to have a conversation with me. Then perhaps we can help to see the bigger picture of God and how you are important to Him.
Yours Pastor
Andrew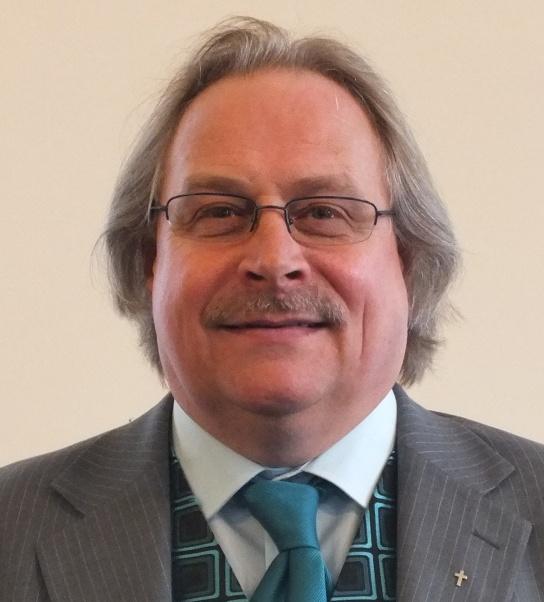 Andrew is at the Church most Tuesdays and Wednesdays when not out visiting, do drop in if you are passing he will be pleased to see you.



Pastor Andrew Croft

If you have a more pressing pastoral need go to our contacts page for details, if he is unable to answer the phone please leave him a brief message and contact number.