Letter for the month
Can I begin this months thoughts with a bit of 'preachiness'? Without passing any comment on the holders of the banner on the cover of last month's InTouch, I must comment on the banner. I would suggest that the possibility of a new dual carriageway to bypass north Ipswich would not be the Highway to Hell. That Highway is already set according to each of our decisions, attitudes, actions and beliefs! I recall that the Bible (reference/guidance book for Christians) says that the broad way leads to destruction (Hell) whilst the narrow way leads to life. The reference in Matthew 7 verses 12 to 14, refer to how people treat each other and how they respond to God and Jesus. Living for self and not caring for or respecting others is the road to destruction/hell and eternity without God. Trusting in Jesus and looking out for others, treating others with love and respect leads to life eternal with God. Physical roads built or threatened to be built may not be positive or helpful to many but in the end lead to the next junction and delay. Best think about and choose a better road in life that leads to positive relationships now and for eternity!
This month, again, is a time to remember our past and through remembering to try and learn so that we may not repeat errors of the past. Looking across the world to China and Hong Kong during September and October it appears that lessons of the past have not been learnt as the violence on both sides seems to have escalated. I hope that as this is read, it has not escalated beyond the time of peaceful reconciliation but I fear that it could lead to many deaths especially of the protestors and those wanting to hold onto any democracy.
Dictatorship in all forms or in whatever name it may have is simply one person wanting power and control without showing any respect for others who do not agree with them. Leadership is not dominant but being willing to be a servant wanting the best for others before themselves. Many great leaders of the past have liv ed in that way, most notably Jesus who gave His life for our benefit, now and eternal. We are back to the broad/wide or narrow roads. At this time of remembrance we pray for peace, let us remember that we are asked to live in peace and so as Tom Paxton sang 'Let there be Peace, let it begin with me'.
Pastor
Andrew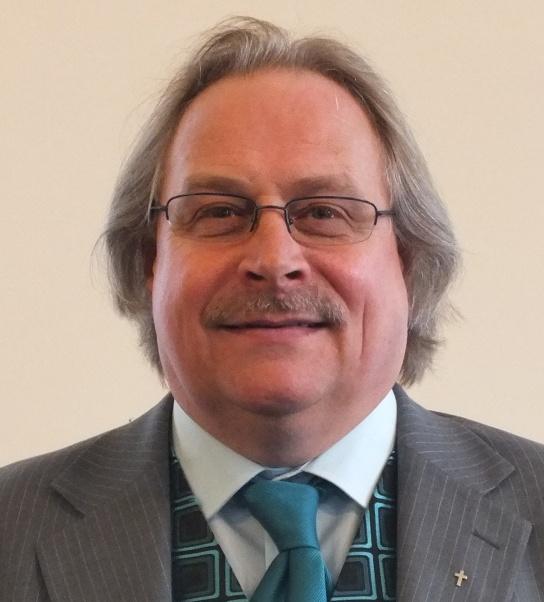 Andrew is at the Church most Tuesdays and Wednesdays when not out visiting, do drop in if you are passing he will be pleased to see you.



Pastor Andrew Croft

If you have a more pressing pastoral need go to our contacts page for details, if he is unable to answer the phone please leave him a brief message and contact number.