Letter for the month
Whilst I prefer paper and ink, face to face and person to person what a blessing it is for the internet and its various apps. It has taken me a bit of a struggle to get to terms with some of this technology but I have managed to open up a YouTube Channel for the church named Witnesham BC. The link is here: -
https://www.youtube.com/channel/UCfpK-FkQHhONTRkyhYassxw
There are now a number of messages – I can't call them services because they are only me speaking, no singing. All this because of the government telling us to stop all public gatherings during this coronavirus pandemic. I found it hard to accept 'closing' the church and so prevent folk from meeting together to worship Jesus, but see the reasoning. The social distancing and isolation was to 'save lives'. For many it has been effective, for many it has not and my heart, thought and prayers go out to all those who are suffering loss, especially as many are not able to attend funeral services. The flip side of this is how communities are coming together through supporting each other be it through phone calls, delivering shopping, meals, food banks and clapping for carers. This support for each other in a time of crisis is not exclusive to Christians with others of faith or none helping each other.
The safety measures put in place by the government were to save lives and this is what Christianity is also about. Practically we help each other but we also have the message of saving lives spiritually. Easter happened during the first month of lockdown – Easter the message of hope and overcoming of death. The Jesus I know and trust, after living here on earth for 33 years died cruelly on a cross, His death was in my stead as He took all my wrong doing, selfishness, greed [sin] upon Himself. Then the great news, Jesus did not stay dead but by the power of His Father God, He rose from the dead and now lives forever and because of that we too can live for ever with Him once this earthly life ceases by whatever cause. How is this? By asking Jesus into our lives, apologising to God for our sin and trusting Him for the future, whatever we may go through.
By the time this is published some or many of the safety measures may have been lifted but let us not forget all the positive aspects we have had over this time, let us keep focused not on ourselves but on others, not to rush around and get nowhere but to take time to enjoy God's creation and walk with Him each day. Stay safe, respect others, care for others, have faith.
Pastor
Andrew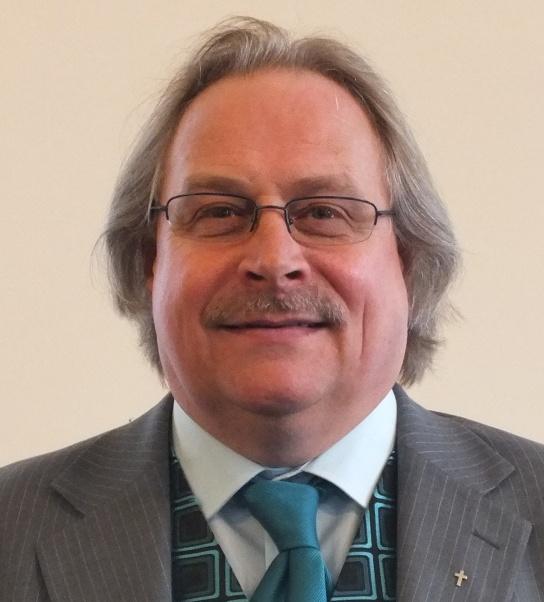 Andrew is at the Church most Tuesdays and Wednesdays when not out visiting, do drop in if you are passing he will be pleased to see you.



Pastor Andrew Croft

If you have a more pressing pastoral need go to our contacts page for details, if he is unable to answer the phone please leave him a brief message and contact number.