Letter for the month
We enter the time of Advent and this year we have two things to look forward to with anticipation or trepidation. Maybe the one with trepidation is the General Election that has been called on Thursday 12
th
. Who do we vote for? The individual person that wants to represent our area? The party? Which party? Questions rush through our minds; are all parties the same; can any of them be trusted anymore? When thinking about these questions, what is first in your minds? Do you begin with the thought of what is God's thoughts or desires? Do policy or promises align with God's guidance as we find in scripture? Are those policies and promises based on love, care, concern and betterment for all? These are tricky questions to answer as I'm sure all candidates would say they or their party's policy are for the betterment of all. We all need to grapple with these questions and test them out according to party policies, scripture and then vote in line with our conscience.
Hopefully it is with joyful anticipation that you look forward to Christmas! This time of Advent can be stressful for many as there are concerns about money, have we enough to buy food let alone presents for family members. When we are aware of neighbours or friends that may be struggling this Christmas time may we share with them especially our time. It has nothing to do with presents but just being with others, sharing a simple meal not necessarily a full-blown traditional Christmas meal. Through this period many like to attend a Carol Service – locally they are a number to choose from. Centrally I ask you to think about the true meaning of Christmas. The clue is in the name – CHRIST – it is the time when we especially remember and celebrate the birth of Jesus. Jesus is the Christ, He is the Son of God, He is the only way for us to get into good relationship with God. Many will disagree with me about this and that is OK but I am aware that some who do disagree will object to me and others speaking publicly or in schools about these things. I am saddened by those who disagree and then want to promote their own thoughts as more 'right' than my belief and experience. Christmas is a season of 'Good will towards all people' so agree or disagree with others but may we all accept that it is not necessarily right or wrong but different.
I invite you to join with our fellowship over this Advent / Christmas season at any of the services or carol services noted on our diary page. Happy Christmas.
Pastor
Andrew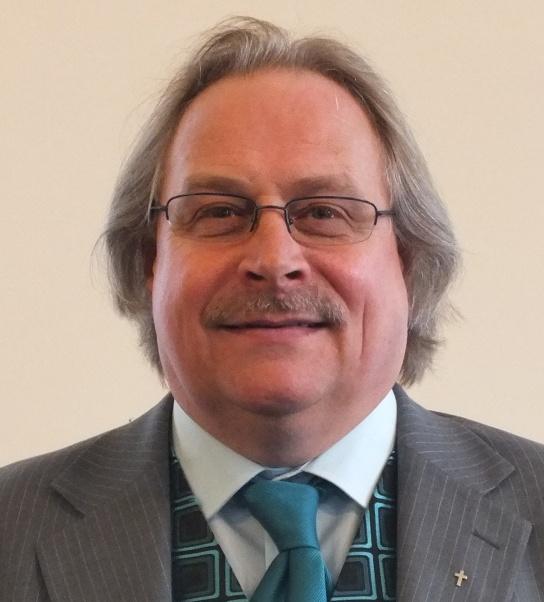 Andrew is at the Church most Tuesdays and Wednesdays when not out visiting, do drop in if you are passing he will be pleased to see you.



Pastor Andrew Croft

If you have a more pressing pastoral need go to our contacts page for details, if he is unable to answer the phone please leave him a brief message and contact number.