Letter for the month
In mid July a group of us from the church went on a boat trip down the River Deben from Waldringfield. We can so easily take for granted the beauty of nature all around us every day, so it was good to take the time to look around us as we gently went down the river. Green fields some turning yellow as crops ripen, trees of numerous sorts and sizes, birds flying past and others grazing at the water's edge. When I look at nature I always turn to consider how great our God that created all of this is. I cannot accept or rationally believe that all this could have simply happened by accident; to me it defies logic. More rational and logical to me is the thought of some-one bigger than I actually designed and created it all. Even given millions of years I cannot accept that I evolved from a single cell through to a fish then on to land, I may have some ape like features or behaviours but it is still illogical to me that I, or even you, evolved from apes. Whilst some will no doubt question my belief in a creator God let alone one who is interested in me, I would question their confidence in an evolutionary process. Those that question my 'faith' in God I am led to understand that the word confidence derives from the same basis as faith. So those who believe in evolution have a Faith which appears less rational than my Faith in a creator. So as I travel down the River Deben I reflect on the creator God that created me, knows me and has a love for me that exceeds any other love to the point that He came to the earth He created in the form of a man and through the death of Jesus I am able to be in a living daily love relationship with this creator great God.
So as you walk, drive, ride or sail through the country, town or seas and rivers of this country or any other around the world take your time to look around, marvel at what you see and think where it all came from. I hope that you may come to the same conclusion as me and then go on to seek to know the creator God for yourself.
During August we are planning to redecorate the back room of the church and so there will be no weekly Café or Mums and Toddlers both restarting in September. Post Office will still be open as usual.
Pastor
Andrew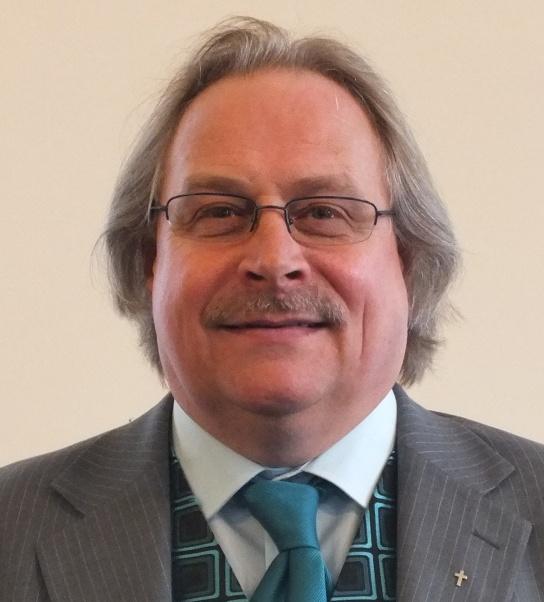 Andrew is at the Church most Tuesdays and Wednesdays when not out visiting, do drop in if you are passing he will be pleased to see you.
Pastor Andrew Croft

If you have a more pressing pastoral need go to our contacts page for details, if he is unable to answer the phone please leave him a brief message and contact number.