Letter for the month

Beyond the tinsel, presents, parties, food and drink think about the reason for Christmas! I'm not a Bah Humbug person but with all the commercialisation and advertising for Christmas, all the planning who visits who and on what day so we don't upset anyone, I do think we have missed the point of Christmas.

A few years back Joan Osborne released a single called 'What if God was one of us?' Well in a sense He is! God the creator of the universe has a desire to have a meaningful relationship with us but we collectively chose and choose to ignore Him. People have either a mindset of saying there is no God or that God is a remote being and we couldn't get close to Him even if we wanted to. God created us in His image so we have ability to choose, to love and have great imagination but even so we can't fully grasp what God is or could be like.
Most of us can picture a baby, relate to a boy growing up and picture a grown man – he may look different to each of us but we can picture such a person. Well God chose to become 'one of us' by being born as a baby, growing through childhood into manhood when He then had a travelling ministry of teaching and living in a way that showed the character of God. This God, Jesus, was born in poverty, became a refugee and in childhood grew up in a foreign land before being able to return with his family to his home country and lived until he was thirty as a labourer in stone masonry and carpentry.
He only came to prominence for three years which ended, in part, through His death by crucifixion. I say in part because His life didn't end at the cross because He rose again and then this God ascended back to his real home of heaven.
Christmas is a time when we can consider and celebrate the start of this God 'being one of us' as we retell the story of His birth. I invite you to join us at the Baptist Church at the following events:-
Community Carol singing at the Barley Mow on Tuesday 13
th
from 7pm;
Sunday 18
th
at 11am for interactive family carol service – the journey to Bethlehem
Tuesday 20
th
at 7pm for traditional carols by candlelight service and then on
Sunday 25
th
– Christmas Day service at 10:30am to celebrate the birth of Christ Jesus.
May this be the beginning of your journey of faith and relationship with Jesus and may we be part of that journey with you?
Happy Christmas
,
Pastor
Andrew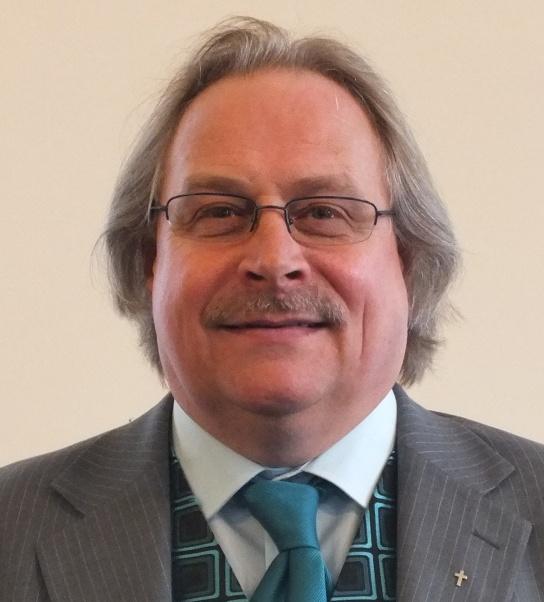 Andrew is at the Church most Tuesdays and Wednesdays when not out visiting, do drop in if you are passing he will be pleased to see you.
Pastor Andrew Croft

If you have a more pressing pastoral need go to our contacts page for details, if he is unable to answer the phone please leave him a brief message and contact number.