Letter for the month

As we go into this New Year I guess it will be very interesting to see how things pan out with a new President taking up residence in America, the expected triggering of Article 50 for us to leave the European Union. That's without other countries having elections for Presidents and governments. So potentially unsettled and worrying times ahead!

Yet all the worrying we may do at the beginning of the year will change nothing and only cause us to become ill. One hopes that if we make our voices heard to government they will be listened too and taken into consideration when decisions are made. I guess that many often question 'how much influence do I have in these situations'? Whilst it may seem little, I believe that if we believe in God then we have more than we think.

In the Bible there is much said about prayer – that activity of speaking to God. Through prayer we can tell God of our concerns, fears, hopes and aspirations for ourselves, family members, friends and country or world. Whilst confidence in government listening to my concerns perhaps is low, I am totally confident that my prayers are heard by God and answered, not always as I would like or expect but none the less they are answered.
As Christians we are encouraged in scripture to pray for our leaders so that they may hear God's word and act upon it appropriately. With this in mind can I encourage all of you who do fear for what the year ahead might produce, to actually pray for the world leaders that they will understand God's will and that they will act in ways to help others with in other countries as well as their/our own. We may be of different races, gender, countries and culture but ultimately we are all God's creation thus we are brothers and sisters.
Isn't there something basic within us that we want to care for our families? So let's pray that those in leadership around the world will view each other as brothers and sisters and act in love when making decisions that affect all.
Pastor
Andrew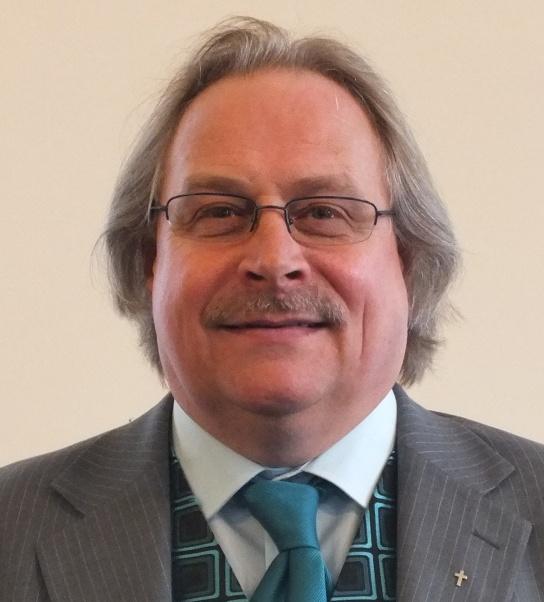 Andrew is at the Church most Tuesdays and Wednesdays when not out visiting, do drop in if you are passing he will be pleased to see you.


Pastor Andrew Croft

If you have a more pressing pastoral need go to our contacts page for details, if he is unable to answer the phone please leave him a brief message and contact number.