"This is my blood of the covenant, which is poured out for many for the forgiveness of sins." Matthew 26 v 28
Witnesham Baptist Church

Where people ------
Seeking God's guidance for the future of His work here at Witnesham. Follow the link
The Future
to see the journey so far and the latest bible reading plan.
Please pray for us as we continue to seek God on how we can be part of that journey.
Letter for the month
It is interesting that as I looked back over the past couple of years on my writings in In Touch that this is the third June in a row that there has been an election! 2015 was a General Election; 2016 was Referendum and now again we have a General Election closely related to the referendum decision.
The Bible doesn't give clear direction about who to vote for but it does encourage us to pray for the Kings/Queens and leaders of our and all countries. Votes may change the people in our government but through our prayers for the leaders it can change their attitude towards the way they govern so that they may act in accordance with God's manifesto and purposes. The writings in the Bible of 1Timothy 2 v 1-3 tell us to pray; whilst the teaching of Jesus in Matthew chapters 5 to 7 is the manifesto; Romans 13 v 1 shows us that whatever the authorities are like the position is a God given position. Unfortunately many abuse that position for their own ends rather than the people they serve through leading. Although I think it is a privilege to vote, therefore we ought to, it is more important how we live in the families and communities that we are part of.
This month we in the church celebrate the birthday of the church at the time of Pentecost. The time when the promise made by Jesus at Easter time and just before He ascended into heaven was fulfilled – the Holy Spirit came onto the disciples and through the years is available to all who trust in Jesus now. It is the power of the Holy Spirit in us that helps us to live in way described in Matthew. I'm not saying that we all or always live in this way but we do try and through church we can encourage each other to keep on trying. Over the past few days, instigated by Justine Welby, many in the churches have been praying that God's Kingdom will come and His will be done. God's Kingdom supersedes the kingdoms of the world and we can be part of this as we follow Jesus and serve Him as King above all earthly kings and authorities. Seek God's Kingdom first before you vote on the 8
th
June.
Pastor
Andrew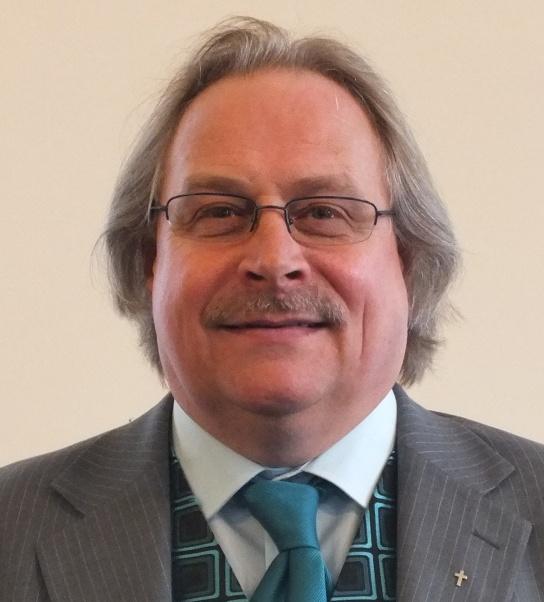 Andrew is at the Church most Tuesdays and Wednesdays when not out visiting, do drop in if you are passing he will be pleased to see you.



Pastor Andrew Croft

If you have a more pressing pastoral need go to our contacts page for details, if he is unable to answer the phone please leave him a brief message and contact number.

We are a small rural Church situated in the community heart of the village of Witnesham, which is 5 miles from Ipswich. We are an open fellowship and all who love the Lord Jesus are invited to receive communion. We are friendly and informal and always give a warm welcome to visitors arriving at our services and activities. Come and give us a try, we would love to see you.

Worship times can be found by clicking on these links to our services and diary pages.
We have committed involvement in our local area including "Open the Book" teams serving local schools.

There is always something happening during the week at WBC including our free Drop-in Cafe.

See the activities and diary pages for futher details.

A Post Office Outreach service can be found in the conservatory room on Tuesday afternoons and Thursday mornings.