Letter for the month
New Year Greeting to all readers. Depending on when you receive or read this I ask the question – Have you taken down the Christmas decorations? The tradition of having to take them down by twelfth night dates back many years. It is only superstition that dictates about taking them down – so don't allow it to dictate you. However, in many countries twelfth night is celebrated more than Christmas Day. In Orthodox (Greek/Russian) churches January 6th is the day gifts are given to each other in commemoration of the wise men visiting Jesus and giving Him and Mary the gifts of Frankincense, Gold and Myrrh. Gifts that express Kingship – gold; worship – frankincense and burial – myrrh. Jesus the King of Kings, worthy of worship and crucified for us all.
The date of January 6
th
is also called Epiphany. The time remembered when Jesus was revealed to people from other countries – Gentiles/non-Jews. You may be surprised to know that we all can have an epiphany. A time when we realize and recognize Jesus as Son of God, Saviour. Like the star that guided the wise men to where Jesus was it can be like a light bulb is switched on in the dark when we recognize and accept Jesus into our lives. Will 2020 be the year for your epiphany?
The year ahead will hold good and bad things for us as a country, world and individually or families. We do not know what is around the corner. I suspect that there will still be areas of unrest around the world. Peoples not wanting to be reconciled with each other. It makes it hard to even contemplate there is a God let alone one who is creator and thus sustainer of the world/universe. Yet if there isn't where do we get our moral values from or our sense of right and wrong or basis of justice?
I hope during this year to have a few discussion evenings where folk will be able to come along and look into these thoughts without obligation of 'coming to church'. Watch this space for dates and times.
Pastor
Andrew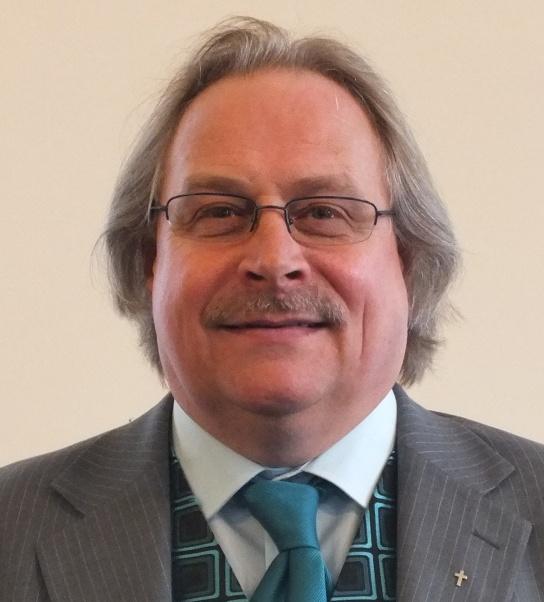 Andrew is at the Church most Tuesdays and Wednesdays when not out visiting, do drop in if you are passing he will be pleased to see you.



Pastor Andrew Croft

If you have a more pressing pastoral need go to our contacts page for details, if he is unable to answer the phone please leave him a brief message and contact number.