Letter for the month
Christmas is coming – did you know? Preparations in full swing, excitement building up and the pressure beginning to weigh you down? Oh the ups and downs of Christmas. It certainly was for Joseph and Mary on that first Christmas – you know the days when Joseph and Mary were summoned to their family town to be counted so that the Roman authorities knew how many people there were. Just like the censors that each household fills in, although it is so much easier for us; No trudging on foot or at best on a donkey some 120 miles, and that whilst Mary is nine months pregnant. Then when they do arrive at the family town there is no where to stay; bad planning or what? So only place to bed down for the night is with the animals in an outhouse. Then to cap it all middle of the night labour starts, where's the mid wife, where is anyone to help? Mary gives birth and Jesus is born; after the difficult journey, the poor accommodation and the pain of labour there is incredible joy. Their son is born; well not their son, Mary's son but not Joseph's because this child is God's son. Relief and joy the child is healthy, mum is ok, let's rest. Then suddenly a group of shepherds arrive to wake the family just to have a peek at the baby. More joy and celebration as they have seen the one to be called Emanuel, the Messiah so long awaited by the Israelites. The shepherds go back through the town to the hills singing and telling everyone what they knew of this baby.
How is your Christmas going to be this year? Planning going OK or panic starting to appear? Anxious about how much you are going to spend? Anxious about even if you are going to be able to buy anything including food? In our communities and local area there will certainly be those who are not looking forward to Christmas; those who struggle weekly to have enough resources to buy food and rely on donations from others – mainly F.I.N.D food bank.
Maybe this year we can all stand back a bit from the commercialization of this season, get it back into perspective that the reason for the holiday is to celebrate a birthday. To celebrate with the person whose birthday it is and He doesn't ask for any presents just our love towards Him and our willingness to follow Him every day of every year.
I invite you to join in this celebration with us at one or all of the following:-
Tuesday 12th from 7pm Community Carol Singing at the Barley Mow
Sunday 17th 11:00am Family worship
Sunday 17th 4:00pm Carols by Candlelight followed by festive food
Sunday 24th 11:00am Christmas Eve worship
Monday 25th 10:30am Happy Birthday Jesus; celebration for all the family.
Carol singing outside before the service.
Be lovely to see you,
Pastor
Andrew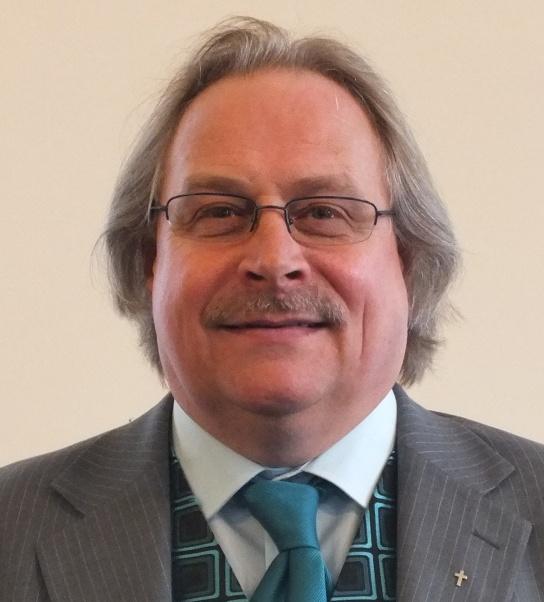 Andrew is at the Church most Tuesdays and Wednesdays when not out visiting, do drop in if you are passing he will be pleased to see you.



Pastor Andrew Croft

If you have a more pressing pastoral need go to our contacts page for details, if he is unable to answer the phone please leave him a brief message and contact number.