Letter for the month
Easter this year is late, being the third week-end in April. However, many people use the forty days prior to Easter, known as Lent, (it starts on 6
th
March, Ash Wednesday), as a period of thoughtfulness and preparation and abstinence from some of our daily activities or habits. In todays culture it is suggested that we give up something so that we might improve our personal health. Cut out the alcohol, the chocolate, crisps, fast food, cigarettes so that we loose weight or reduce the possibility of heart attacks or the like. Whilst these things are good, they are a little bit self-centred which is, unfortunately, a sign of the times we live in. So, if you do participate in abstinence of anything during Lent can I suggest and encourage you to do two things: first the money you save from not buying whatever you give to a charity to benefit others: secondly use the time you would have been eating, drinking, smoking to think about, meditate, [pray] Jesus both killed and resurrected and so giving us the hope of new life and eternal life with God. We can consider what blocks our relationship with God? Do we even want a relationship with God? Does God exist? As always I would welcome the opportunity to talk these things over with you. I'm a phone call away or usually at the chapel on Tuesday and Wednesdays.
Coming up this month we are having another Men's Breakfast on Saturday 9
th
from 9am to 10:30 am. All men are invited just let me know if you're coming by 5
th
to make sure there is enough bacon to go round! An informal time with a short 'Thought for the day' this time given by Mick Reynolds – who you may ask; well come along and find out.
Mothering Sunday/Mothers' Day is on Sunday 31
st
March when we will be holding a service reflecting on this. Usually, as it is the fifth Sunday of the month, we would meet with the Benefice churches but agreed to do our own thing as it's mothering Sunday. So mums and families welcome to our service at 11:00 am.
Enjoy this spring month even if you struggle to abstain from something.
Pastor
Andrew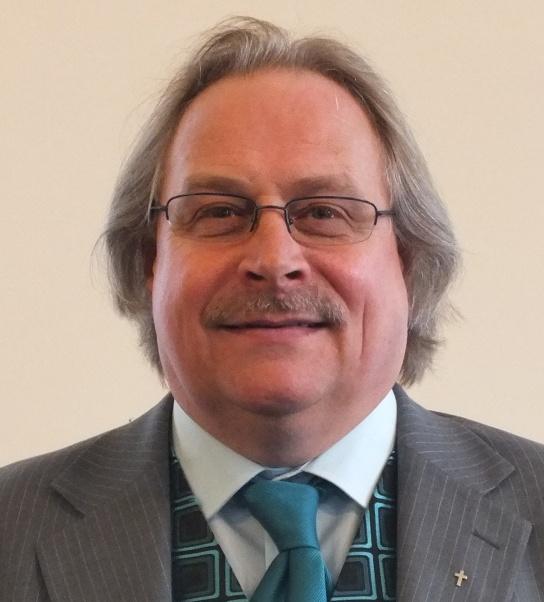 Andrew is at the Church most Tuesdays and Wednesdays when not out visiting, do drop in if you are passing he will be pleased to see you.



Pastor Andrew Croft

If you have a more pressing pastoral need go to our contacts page for details, if he is unable to answer the phone please leave him a brief message and contact number.