Letter for the month
Whilst as a church we didn't fully embrace the 'Thy Kingdom Come' project as other local churches did, we did spend time praying for it. We Christians can more easily understand what is meant by God's Kingdom but to explain it to those who do not attend church is tricky. This is especially true when what is often seen from the church is disagreement and at worst animosity. In mid May a previously high profile politician (now well retired) stated that he wouldn't attend Bury Cathedral if a certain member of the clergy was taking the service. Others leave churches because they don't like the type of services that take place – the music is too loud, modern, boring, old fashioned etc..
So what is meant by God's Kingdom come? Well in short I suggest that it means that individually we give, dedicate our lives to God by declaring our desire to follow Jesus Christ. By making Jesus king of our lives means we will want to behave, live in a way that pleases Him and then to care for and want the best for others. Others means all people, whether they think like me or agree with me or have faith like me. I should want the best for them whatever we may disagree about. Putting the other person first is something that we don't see when we look around the world and see that nations are at each other's throats all the time. God's Kingdom would see individuals at peace with themselves, with God and so then there is the potential for peace with each other.
One may think this is impossible and you may well be correct, but if we accepted God's Kingdom here now then it may change our individual life and how we approach our neighbours, family and view the injustices in the world and then want to do something to change things. Christianity calls us to a radical lifestyle that often is at odds with current society and culture. Is it a challenge you want to investigate? Call me.
Pastor
Andrew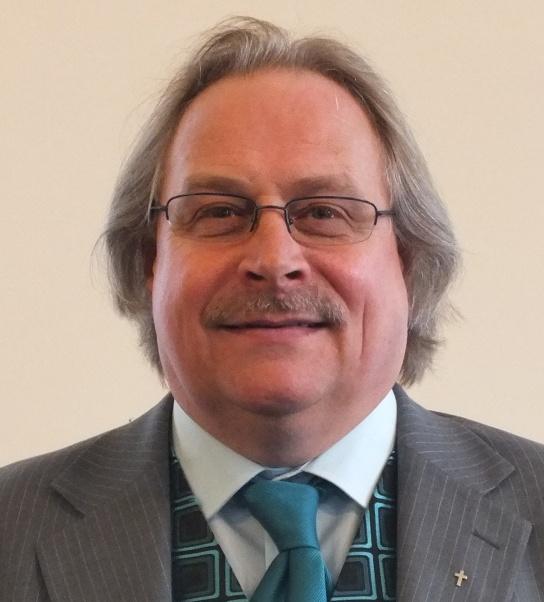 Andrew is at the Church most Tuesdays and Wednesdays when not out visiting, do drop in if you are passing he will be pleased to see you.



Pastor Andrew Croft

If you have a more pressing pastoral need go to our contacts page for details, if he is unable to answer the phone please leave him a brief message and contact number.