Letter for the month
I thought that this month I would reproduce the report that I gave to Parish Council at their Annual Meeting in April. It is a look back over the past twelve months:-
As you would expect we have continued over the past twelve months with our purpose of declaring Jesus Christ as the Way, the Truth and the Life. This we do through various activities; Two meetings each Sunday morning, the first at 9:30 called Family Time together where we usually have a craft activity linked to the Bible story a song and prayer. All families with children, mainly up to 11 years of age, are welcome. The next meeting is our worship service at 11:00am consisting of hymns, Bible readings, prayers and thoughts based on the scripture reading. We also have other open meetings for prayer or Bible study during the month on alternate Wednesday afternoons.. Tuesday evenings we have our Open House, an informal time of discussion on topical issues, to air our views and to understand those views and issues from a Biblical/God perspective. Jointly with friends from St Mary's we have held three Messy Church over the last year either here at the Baptist church (twice) or at the village hall/St. Mary's Church, in June, October and March 2018. Back in May we had a film evening showing the film Risen starring Joseph Fiennes and Peter Firth. New for 2017 we had a presence at the Village show where we sponsored a Puppet Show put on for us by a team from St Augustine's church in Ipswich. As an alternative to Halloween trick and treat activities we held a family Light Party to celebrate the Light of the World – Jesus, rather than ghosts and death. At Christmas we had an evening of community carol singing at the Barley Mow, courtesy of Les. On Good Friday just gone friends from St Mary's joined us on a march of witness from the parish church to the Baptist church stopping a couple of times to sing Easter hymns. A team from the church present Open the Book at Witnesham and Otley schools on a regular basis.
Parent/Mum and Toddlers is held weekly on a Friday morning, giving the children a time to enjoy playing whilst mums (or occasional dad or grandma) can have a chat to encourage each other in their family lives. The Post office continues to operate from our conservatory every Tuesday afternoon and Thursday morning. Alongside the PO on Tuesday between 2 and 4pm we have our free café for any who want a cup of tea, coffee, biscuit and chat. Our monthly Munch Bunch Lunch continues on the first Monday of the month (generally with occasional changes).
People from the community use our premises for a variety activities; the planning meeting of the parish council, Village voices practice, rehearsals of the Barley Players for this year's play or the odd birthday party. We don't hire the hall out but those using it usually give a donation.
During the past year we have had the main church room redecorated and the toilets upgraded to today's standards.
The Church is generally open on a Tuesday and Wednesday when the Pastor is in residence for prayer, quiet reflection or conversation.
Yours Pastor
Andrew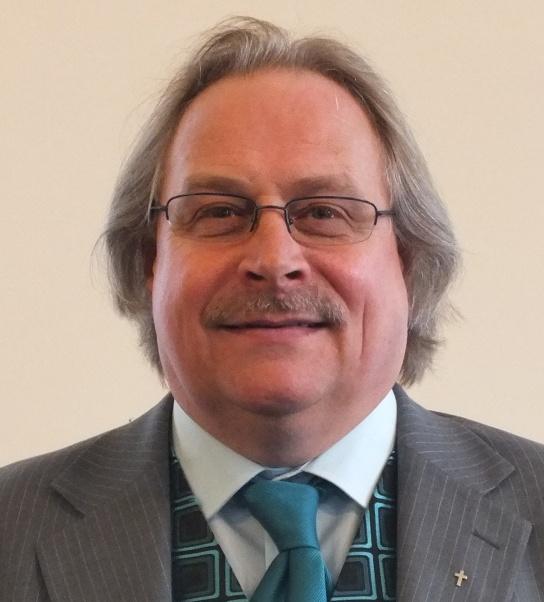 Andrew is at the Church most Tuesdays and Wednesdays when not out visiting, do drop in if you are passing he will be pleased to see you.



Pastor Andrew Croft

If you have a more pressing pastoral need go to our contacts page for details, if he is unable to answer the phone please leave him a brief message and contact number.