Letter for the month
The other day I met up with a friend who should be working but through disability that is gradually reducing his mobility he is unable to. Given his circumstances you might think he would only be able to see most things in a negative light. Yet he tells me that if it wasn't for his disability he would not have time to just sit and see some glorious things around him of God's creation. Being able to watch as a Blue Tit gathers and then feeds her babies, or to rise early and watch as the sun rises over the water and see the changing colours of the fields and trees through the seasons. So whilst there is disability there is also life and fullness of life. It seems that over these past few weeks there have been loads of rotten things happening locally: stabbings and murder, muggings and assaults and rapes and tragic accidents. On a global scene threats and counter threats between countries, hate crimes between supposedly faith groups, bombings and the list goes on. It is understandable when people cry out why and if there is a God where is He in all of this tragedy and mayhem.
In the Bible there is a book called Job, not a book to read at bedtime. It is the story of a man who trusted God and had everything he could wish for; a good caring family, property, a large farm both arable and livestock. All was going well for him until suddenly over a few short weeks he lost it all. All his family members died, the crops got blight and shrivelled up, the animals also got a disease or got struck with lightning and died. Literally he found himself without any thing and no roof over his head. In those days he simply sat down and then to cap it all he developed sores and itchy boils all over his body so that he covered himself in dust to relieve the itching and to grieve! What I like about this story, isn't the rotten things that happened to him, but that he had three friends who started well by simply coming along covered themselves in dust and sat with him without saying a word for seven days. After that they opened their mouths and said some stupid and unhelpful things! The good thing was that they came and shared in his grief and pain in silence. Simply being with him said they cared. At the end of the story Job turns to God not to blame or accuse but to simply ask why. God responds not with a clear answer but to say I'm with you even through the really rotten stuff.
As the church Pastor/minister I don't have all the answers as to why these things happen to individuals or groups of people. But I do know that if we do trust in God then he will help us through these tough times. Our part (my part) is to be willing to come alongside and share in the grief not with words but with presence and may be practical help. I have an understanding that difficult times can either turn us away or towards God. If you are going through a tough/rotten time at the moment then I hope you will be able to turn towards God for strength and have someone who will just be with you. If you are on your own and whilst I may not know you, I am only a call away.
Pastor
Andrew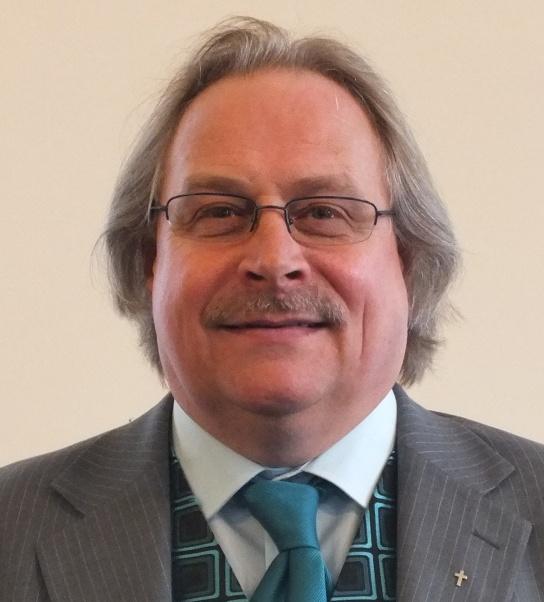 Andrew is at the Church most Tuesdays and Wednesdays when not out visiting, do drop in if you are passing he will be pleased to see you.



Pastor Andrew Croft

If you have a more pressing pastoral need go to our contacts page for details, if he is unable to answer the phone please leave him a brief message and contact number.